Job Hunting in Japan: Timeline for Fourth Years in University: Part I – The Last Stretch and What to Do After Getting a Job Offer –
August 25, 2021 2 min read
---
Click here for Job Hunting in Japan: Timeline for First Years
Click here for Job Hunting in Japan: Timeline for Second Years
Click here for Job Hunting in Japan: Timeline for Third Years
Click here for Job Hunting in Japan: Timeline for Fourth Years Part 2
So close to the finishing line! Shukatsu in 4th Year
If you are 4th year in university, you are so close to the finishing line for shukatsu! We will explain the most common job-hunting timeline for fourth-year students in university, and what to do after you get the job offer (内定) you've worked hard for. From the end of the third year to June of the fourth year is the busiest period in Japanese job hunting. Read on to learn about the schedule!
March of the 3rd Year → May of the 4th Year
Continuing from March of your 3rd year to April and May of 4th year is mainly about two things: applying for full-time positions at Japanese companies and preparing for interview rounds that will start in June of your senior year. By this time, you have gotten plenty of practice for ES and Web Aptitude Tests (see the previous article on third year here), so spend more time on Industry Research, Company Research, OBOG Visits (if necessary), and interview preparations (more about interview prep here).
In April and May of your senior year, you will get the results back for the document screening (i.e., of the ES and Web Aptitude Test Scores you submitted in March). It's important to keep in mind that everyone usually gets rejected in this round. There is no need to worry about or dwell on the results. Instead, you can think of it this way: if you get rejected for one company, apply for another!
June of the 4th Year → September
From the first day of June, Japanese companies start interviewing candidates for full-time positions. At this point, the number of on-going applications (meaning the passing of the document screening and going into the interviews) really depends on each applicant.
Generally, June interview rounds are held for a couple of days, every day. This is different from the interviews that are held before June, which can be spread out over weeks. Keep this in mind, and clear your schedule completely for the first couple of weeks of June. As you progress through your interview rounds at multiple companies, you may find that some interviews overlap. You cannot be at two places at once, so ask yourself which company should be prioritized. When this happens, you may need to drop out of one company's selection process.
As you move through each round of interviews, you will get a job offer! Most companies will give out an unofficial job offer (内内定) by the end of June, or at latest, July. The long shukatsu is coming to an end!
After October of the 4th Year
You will get an official job offer (内定) in October. After giving job offers, some companies may give you assignments called 内定者課題 (naiteisha kadai), which you are required to work on. After that, enjoy the rest of your student life to the fullest, and prepare for the post-graduation life!
---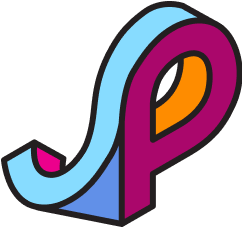 JPort Student Support Team
We create Borderless Japan
Not a JPort user yet? Start today for free.
On JPort Journal,
Ask Senpais about 就活 on the forum
Watch & Read Contents made by Senpais & JPort
Participate on JPort's events
On JPort Match,
Connect with HR of companies in Japan on JPort Match