Job Hunting in Japan: Two Types of Internships in Japan – Long-term vs Short-term Internship –
August 25, 2021 2 min read
Once you start looking for internship opportunities in Japan, you might be aware that there are two types of internship in Japan: Long-term internship and Short-term internship. For this time, we would like to share differences between these two internships based on their definition, benefits, and where to find.
---
① Defintion
Long-term internship
• Long-term internship allows students to have real working experience by being involved in the company's project and working closely with other colleagues and employees.
• It usually ranges from one to six months or even a few years.
• Long-term interns generally get paid per month or at a minimum, the company covers for transportation expenses.
• These are usually conducted by Japanese start-ups, mega-venture, large IT companies, or foreign-capital (外資系) companies in Japan.
Short-term internship
• Short-term internships cover information session (説明会) and a set of presentations which aims to provide information about company's culture alongside given a bigger picture of the working environment.
• Many short-term internships offer group work and discussions with other candidates based on predetermined topics.
• It usually ranges from one day to one month, held during summer and winter break.
• Short term internships are more about gaining experience, not money – so these are usually unpaid.
• Major firms (大手企業) usually host short term internships, and these internships are usually conducted in Japanese.
② Benefits
Long-term internship
Apply acquired knowledge
A long-term internship is a great opportunity to apply acquired knowledge to real work experience.
Communication skills / Teamwork
Since you work with colleagues during a long-term internship period, you are able to develop your communication skills and teamwork as well.
Practical Skills
Regardless of the type of job, it is almost always used in the work to create materials using Microsoft Word, Excel, and PowerPoint. Since long-term interns do the actual work like 社会人-shakaijin, you are able to acquire practical skills equally.
Clear Career Path
A long-term internship allows you to have experience in your desired fields and find if the field is right for you or not.
Real Work Experience
During the job-hunting process, real work experience at long-term internships is a huge advantage.
There are TWO reasons
1. You can talk about episodes with high productivity in the business scene since you understand the strengths and weaknesses in the business scene.
2. There are relatively few students who have experienced long-term internships which means it will be a differentiating point.
Short-term internship
Learn about Major enterprises' (大手企業) culture
Short-term internships are great opportunities to learn the company's culture deeply.
If the evaluation during participation is high, you may be given preferential treatment in the final selection process for an official employment.
Early stage to prepare necessary materials for 就活
Applying for short-term internships requires applicants to submit resumes including ES which means you can start to prepare all necessary materials from an early stage.
Discussion skills/ Team work
Since group work will be done with other candidates in short-term internships, you will be able to develop discussion skills and team work which are necessary for other job-hunting activities.
③ Where to find
Long-term internship
• Looking at your university portal or social media platforms such as LinkedIn or Wantedly.
• If you are already sure of companies which you are interested in, head straight to the company's official website, to their career page.
Short-term internship
The way to find short-term internships is relatively similar to long-term ones.
• Looking at your university portal is really helpful to look for short-term internships.
• Go straight to the company's official websites or online job-hunting platforms such as Rikunabi (リクナビ), and Mynavi (マイナビ). We have introduced more in-depth of these online job-hunting platforms in this article.
---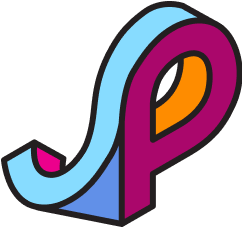 JPort Student Support Team
We create Borderless Japan
Not a JPort user yet? Start today for free.
On JPort Journal,
Ask Senpais about 就活 on the forum
Watch & Read Contents made by Senpais & JPort
Participate on JPort's events
On JPort Match,
Connect with HR of companies in Japan on JPort Match