How to Search for Jobs in Japan: Websites and Apps for Job Hunting
August 25, 2021 3 min read
If you are struggling with how to manage your job hunting schedule, this article will be super helpful. This time, we would like to share some recommended platforms for job hunting in Japan.
---
How to research job hunting application dates and schedule
There are multiple ways to research the job hunting schedule in Japan.
Company websites
Go to the specific company website and check their career section. Under that section, there should be a page for 'new graduates' (新卒). The company usually shows the deadlines for each application and process on its website.
Job hunting websites/mobile applications
When you start job hunting in Japan, you will be aware that each company or industry has a different schedule. There are many job hunting websites and applications which allow students to research companies based on various filters, apply to information sessions (説明会), and send entry sheet (ES).
Each website has an app as well, so students can access these platforms easily from wherever and whenever. There are many supportive platforms for students and we would like to share THREE recommended job hunting platforms.
① リクナビ (Rikunabi)
Rikunabi (リクナビ) is one of the oldest services used for job hunting. It has been ranked as the best job searching app in Japan and has connections with over 30,000 companies. Navigating Rikunabi requires Japanese proficiency since the app is almost entirely in Japanese.
The recommended point of using Rikunabi is their "Open ES" system, where students can fill in a standardized entry sheet that they can submit to around 5,000 companies without having to rewrite each time. This makes it a lot quicker to go through the application process.
② マイナビ (Mynavi)
Mynavi (マイナビ) is also a famous app for job hunting. Their system is quite similar to that of Rikunabi as students can search for companies they are interested in based on various filters, then send entry forms and choose 説明会 (information sessions) they would like to attend. However, the app is almost entirely in Japanese, like Rikunabi.
Currently, Mynavi has connections with more than 7,000 companies that do active recruitment. Mynavi also sets an assessment test called MATCH, where students answer questions in order to determine what kind of job is suitable for them as well as their personalities and skills. Students can use this opportunity as a guide to understand themselves better and help them with their Job-Hunting process such as Self Analysis (自己分析).
③ CFN
CFN (Career Forum Net) is a website for the Career Forum, a series of job fairs held in different parts of the world for Japanese-English bilinguals who would like to work for Japanese companies (日系企業) including foreign companies (外資系企業) that have branch offices in Japan. (Read about Boston Career Forum here)
Through the CFN app, students can register for job fairs and also check information on participating companies, job postings, and other upcoming Career Forums.
Career Forum is not only held within Japan, but also in Boston, London, Shanghai, across the US, and more. The app can be used around the world in any of these locations, for whichever Career Forum they plan to attend.
Other Recommended Apps and Tips for Job-Hunting
There are also popular apps such as One Career, Career Tasu, Bizreach Campus. We recommended the most well-known ones, but we also recommend you to explore other job-hunting apps to find the most suitable one for you.
Furthermore, there are multiple ways that you can efficiently manage your schedules such as apps such as Google Calendar, or your calendar. Using reminder apps like Notion is also effective to stay on track.
In addition, go and check the websites of each company you are interested in, and adding the deadlines of the applications to your calendar or reminder are also important for a successful shukatsu process.
Understanding the job hunting schedule is not simple nor easy, but JPort as well as these job-hunting applications are here to support you. Let's master job hunting apps and organizing your schedule to proceed with job hunting smoothly!
---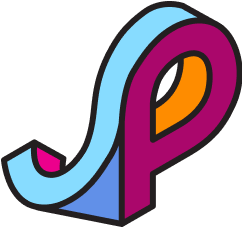 JPort Student Support Team
We create Borderless Japan
Not a JPort user yet? Start today for free.
On JPort Journal,
Ask Senpais about 就活 on the forum
Watch & Read Contents made by Senpais & JPort
Participate on JPort's events
On JPort Match,
Connect with HR of companies in Japan on JPort Match