Job Hunting in Japan: What is an Entry Sheet (ES, エントリシート)? – Tips and Tricks to Pass the First Screening! –
August 25, 2021 2 min read
Entry Sheet is a document you submit to a company when you apply for a position there. Most of the time, 50% of the candidates who apply are rejected in the ES document selection. Here are some tips on how you can pass the ES screening.
---
What is an Entry Sheet (ES) and how to write it
Entry Sheet, or ES, is the document you submit to a company when you apply for the internship or full-time positions. Along with the Web Aptitude Test, it is the first step to the selection process, and you need to pass the ES stage to get interviews. In ES document selection, 50% of candidates are rejected on average, so a high-quality ES is key to moving onto the interviews! Generally, ES asks you to write concise, 200-600 characters answers to questions like the following:
• What is something you worked hard on in your school years? (nicknamed gakuchika - ガクチカ)
• What are your motivations for applying to our company?
• What are your strengths and weaknesses?
• Please promote yourself (self PR - 自己PR)
• What are your values?
•What department are you applying for, and why?
ES asks you a variety of questions, but these are the most common ones. If you want to go deeper, you can take a look at our video contents below. We introduce common ES questions and how to answer them, and templates for a good ES.
・How to prepare for commonly asked ES questions (gakuchika and self PR) -Japanese Version-
・How to prepare for commonly asked ES questions (gakuchika and self PR) -English Version-
What to do BEFORE you start writing ES
Do thorough research, so you can explain your experiences and ways of thinking in a concise manner, and impress the interviewers! This article can show you how to understand what it is and how to strategically do it.
② Company Research and Industry Research
It is also important to understand the companies and industries you're applying to write a quality ES. Use the company's recruitment website and other resources to understand the company and industry. These articles explain how to conduct Company Research (企業研究) and Industry Research (業界研究).
③ Read Other People's ES
We do NOT recommend imitating other people's ES, but you can get inspiration for expressions to use or the structure. On websites like ONE CAREER, ESs of real students are organized according to the companies or years. You can look up the companies you're applying for and get inspired!
④ Outline before Writing
ES has a strict word limit, so you need to fit your story into a concise, logical structure. Instead of just beginning by writing, have an outline first. You can refer to JPort's free ES template with real-life examples! Please download them when you outline.
Free ES templates with examples - Japanese Version -
Free ES templates with examples - English Version -
Tips to write a strong ES
① Get straight to the point.
The company receives hundreds and thousands of ESs, so they can't put much time into each one. Start your ES with a topic sentence that clearly states your point. Then, the reader will understand your point at first glance.
② Keep your deadlines in mind.
Companies will not accept your ES if you are 1 second late. This is to be fair to all applicants. You will have multiple ES deadlines in the busiest periods (before summer/fall/winter internships, or in March. that is at the end of shukatsu). To make sure you can apply for companies without missing deadlines, manage your schedule very carefully.
③ Get feedback
ES is reviewed by the HR personnel and interviewers. Even if you're satisfied with your ES, it might not be logical from a third-person perspective. Always make sure to finish your draft well before the deadline, so you have time to get it checked by friends, senpais, or your university's career center. They will find points for improvement!
---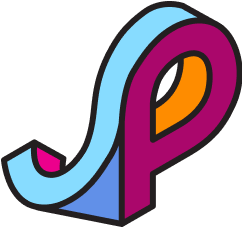 JPort Student Support Team
We create Borderless Japan
Not a JPort user yet? Start today for free.
On JPort Journal,
Ask Senpais about 就活 on the forum
Watch & Read Contents made by Senpais & JPort
Participate on JPort's events
On JPort Match,
Connect with HR of companies in Japan on JPort Match