Boston Career Forum: A Global Job Fair for Bilingual Jobs in Japan
August 25, 2021 2 min read
The Boston Career Forum is a job fair has been best known to target global and bilingual students worldwide. In 2021, the Boston Career Forum will take place from August 1st to November 30th. In this article, we provide more information about the BCF and show how you can prepare beforehand!
---
The Boston Career Forum (BCF) will be held in 2021 as well despite the pandemic.
Most students think that they are able to receive an offer during the fair holding period in November, however, in order to receive an offer within three days of the job fair, it requires a lot of preparation from June: when pre-registration starts. Moreover, due to the COVID-19 situation, the entire BCF had been moved online, so this year's BCF will not be conducted for 3 days per usual. During the online BCF, selection processes such as ES, web aptitude tests, and interviews will constantly take place from August 1st to November 30th.
We would like to share you some crucial key points of the BCF, for you to receive offers from your dream companies successfully.
What is the Boston Career Forum?
The Boston Career Forum (BCF) is well-known by Japanese-English bilingual and global students in the world, and many of them find jobs at BCF because of two reasons:
1. The BCF allows candidates to have interviews with companies on-site, unlike many other job fairs.
2. More than 200 companies located in Japan participate in the BCF to find global young talents.
There are crucial key points in acing the selection processes during the BCF and receiving offers from companies. Most students misunderstand that they are able to receive an offer during the BCF period. However, receiving an offer within three days requires a lot of preparation such as writing your resume, taking the SPI test, having interviews and more.
About Boston Career Forum 2021
Overview of the BCF 2021
• Date: August 1st, 2021 to November 30th, 2021
• Venue: Online
• Number of participating companies: 175 as of August 9th, 2021 (the number of participating companies will increase sequentially)
• Apply for the Boston Career Forum directly from their website!
BCF target participants
The BCF usually targets those who are bilingual in English and Japanese. However they are target students who meet the following conditions as well:
*Note that the conditions may differ depending on the company.
• Those who have or plan to obtain a bachelor's degree or higher (i.e., master's degree, MBA, doctoral degree, etc.) from university outside Japan.
• Those who have or plan to graduate with a bachelor's degree or higher from a Japanese university and have experience studying abroad.
• Those with working experience, who have studied abroad or those who have overseas work experience
• Those who have lived abroad for a long time
Preparations
BCF will start from August 1st and participating companies will offer job applications from that day. Students are recommended to start preparation as early as possible.
Resume
Preparing resumes is the most important step for the BCF. The BCF uses their own template for resumes which includes self-PR (自己PR) and your story (ガクチカ), and since regular Japanese job hunting does not require a CV, students must be aware how to make a CV in both Japanese and English. You need to prepare a resume just for BCF, and will submit this to all companies you apply to through BCF, so take your time making this document!
Ask for Tips
Also, asking senpais for tips and advice (you can use our 'Ask Senpais' platform!) would be incredibly helpful. Advice from senpais who have been to the BCF can be necessary because the the forum has a unique system compared to other career forums and it targets only global students.
You can find more details about the BCF from here.
---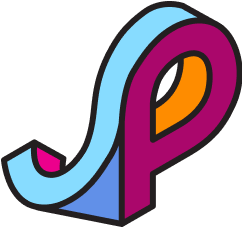 JPort Student Support Team
We create Borderless Japan
Not a JPort user yet? Start today for free.
On JPort Journal,
Ask Senpais about 就活 on the forum
Watch & Read Contents made by Senpais & JPort
Participate on JPort's events
On JPort Match,
Connect with HR of companies in Japan on JPort Match