Internship in Japan: What are the Differences Between Summer and Winter Internships?
August 25, 2021 1 min read
There are internships offered by Japanese and international companies in summer and winter. What are their differences? Summers are for exploring your options, but Winters can offer you shortcuts to a job offer! Read along to learn about a strategy!
---
Internships are mostly held in summer (July~September) and winter (December~February). They are usually similar in length and content but have different objectives and results.
Similarities:
• Short internships (read about it in this article) held for 1-5 days.
• Activities include company tours, information sessions, advice from employees, group or individual projects, and feedbacks.
• A great way to connect with employees and make a lasting impression.
Differences:
Summer internships
These attract highly motivated students who are trying to explore as many companies as possible. Because of this, companies aim to invite as many students and focus on introducing their culture and work. Therefore, the program includes simple workshops and information sessions.
→ [Strategy] Attend as many to
1. explore companies
2. practice ES and interviews
Apply to a wide variety of industries. You don't know what you might like!
Winter internships
Internships in the winter are considered as the stage zero of the real recruitment process. These are held right before shukatsu starts (Learn more about the shukatsu timeline here). So students tend to take part in the internships of companies they really want to apply to. Companies, too, evaluate the participants as potential employees and aim to attract 本選考エントリー applications. In addition, many lead directly to a job offer!
You can get benefits such as:
• No ES (Entry sheet) submission
• Skip the first round of interviews
• Favorable recommendations
→ [Strategy] Apply to your dream company to increase your chances of getting hired!
---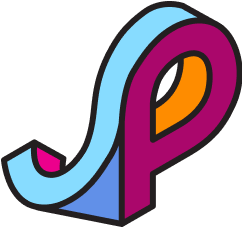 JPort Student Support Team
We create Borderless Japan
Not a JPort user yet? Start today for free.
On JPort Journal,
Ask Senpais about 就活 on the forum
Watch & Read Contents made by Senpais & JPort
Participate on JPort's events
On JPort Match,
Connect with HR of companies in Japan on JPort Match