What to Know and How to Apply: CyberAgent, The Digital Startup Unicorn of Japan
February 05, 2020 4 min read
Do you have a great interest in industries like media, internet advertising and/or Gaming industry? Have you heard of one of the pioneers of Internet business in Japan, CyberAgent? If you haven't, then scroll down!
---
Author: Zena Fadila│ Published date: 15th January 2020
"Made in Shibuya" - CyberAgent
Shibuya, home to mega-venture IT companies in Japan, is also the place where CyberAgent, a global company that was founded in 1998, started its journey to become an influential source of cutting-edge culture among young people. CyberAgent offers Internet media services through different segments like Media, Game, Internet Advertising, Investment Development, and other platforms.
"To create the 21st century's leading company"

Vision of Cyber Agent
They base this vision to several mission statements that could be summarized to teamwork, creativity, equality, and proactivity. In doing its work, CyberAgent engages the younger generations to be involved in decision making and also pitching in ideas, creating a very comfortable working environment for you to explore, learn new things, and take risks!
Being one of the leading companies in the internet industry, CyberAgent has about 115 subsidiaries operating in different kinds of fields. Below are some of CyberAgent's subsidiaries that you might be familiar with, you can check out the other companies through this link: https://www.cyberagent.co.jp/en/corporate/group/
Abema TV: a company which offer a video streaming service that runs an internet TV station for free
Cygames: video game development and operator company
Makuake: a company that provides service operation of a crowdfunding platform.
Investor Relations Information
CyberAgent has been growing steadily since it first operated. For the last five years, CyberAgent's Dividend on Equity has been stable at around 5.2% and as shown on the table below, the net sales in 2019 have almost doubled from the last five years.
Expanding its business based on the internet industry, CyberAgent's strategy forward is to invest in Media business to grow a medium to a long-term pillar. Susumu Fujita, the founder and current president of CyberAgent is dedicated to continue creating social value through activities that include next-generation engineer training and support,
striving to achieve the kind of sustainable management that will lead CyberAgent to a new stage of growth. In doing so, each year CyberAgent recruits about 300 new graduates. In 2018 they hired about 101-200 new graduates for their business course program and the estimated number of new graduates hired in 2018 for the Engineer Course was 51-100 people.
Headquartered in Abema Towers - Shibuya, the company itself is now comprised of about 5,000 employees, it has also expanded its operations to other countries like the US, China, Vietnam, Singapore, Korea, and Taiwan. They are also aiming to broaden their wings farther to Europe.
Interested in applying to CyberAgent?
Unfortunately, the recruitment period for 2020 has closed, but they already started recruiting fresh graduates for April 2021. According to their website and also other job-hunting portal sites like MyNavi and RikuNavi, CyberAgent offers 3 types of courses specifically for fresh graduates, which are listed below:
Business Course:
The Business course is a course for fields that are widely used in any other company as functional departments to manage the company. The fields include Human resources, legal affairs, sales, marketing and etc.
Apply here: https://cyberagent.snar.jp/jobboard/detail.aspx?id=VwNPTcD4cbU
Engineer Course:
The Engineer course, will focus on designing and developing software in response to changes in the internet industry. The work will cover the range of data mining, AI application research, and etc. They offer two types of entry and salary, to find out more click the link below.
Apply here: https://cyberagent.snar.jp/index.aspx?id=vd4O4sRcuEY&_ga=2.22437563.1838518796.1578394061-821946331.1577267336
Creator/Designer Course:
The Creator Course jobs will revolve around art direction that designs comfortable services to users. Create graphic production for games, videos, and illustrations. 
Apply here: https://cyberagent.snar.jp/index.aspx?id=zBK923-eqmc&_ga=2.91632666.1838518796.1578394061-821946331.1577267336
Those who are interested in applying, you should start early and apply directly through the links listed above because there is no specific deadline for recruitment throughout the year, but entry is closed when the number of recruits reaches the maximum number.
Internship Opportunities at CyberAgent
For those of you who are hungry for experience, CyberAgent and its subsidiaries also provide students with a rich and unique internship opportunities ranging from only a few days to a one-month internship, some of the internships can also even lead to direct employment!
They are currently receiving applicants for the winter internship 2020 specifically for Engineering Students that are interested in web and app development, but some of the deadlines are quite soon, so wait no more and apply for the internship now!
Winter Internship 2020 for Engineering Students
Internship opportunities for Business and Creator/Designer Course
Feeding your curiosity through Cybrary
Likewise, in order to get students to familiarize themselves with the company, CyberAgent has created what is called the Cybrary, a section where you can access seminar videos of each of the courses offered to new graduates and also interviews with the employees of the company regarding their work and ideas.
You can access the link to Cybrary here (https://www.cyberagent.co.jp/careers/students/cybrary/), or if you want to watch the seminar videos you can go directly to these links!
Business course: https://youtu.be/Cy0LBBk-iSU
Engineer Course: https://youtu.be/YdAVryAnKYI
Creator or Designer Course: https://youtu.be/xIrxgvP8C-8
---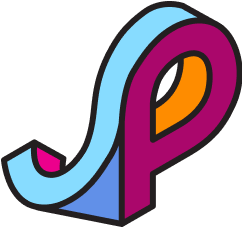 JPort Student Support Team
We create Borderless Japan
Not a JPort user yet? Start today for free.
On JPort Journal,
Ask Senpais about 就活 on the forum
Watch & Read Contents made by Senpais & JPort
Participate on JPort's events
On JPort Match,
Connect with HR of companies in Japan on JPort Match