How To Apply for Top 5 Japanese Banks: Salary, Employment Opportunities, and More!
January 09, 2020 3 min read
The finance industry in Japan is booming, and home to some of the biggest names in banking world wide. We made some quick comparison charts of the top 5 biggest financial corporations in Japan including starting salary, locations, as well as how to get a job or an internship there. #jportlibrary
---
Written by: Abbey Kruska | Published date: 28th November 2019
Mizuho
According to Corporate Finance Institute, Mizuho Bank (in Japanese みずほフィナンシャルグループ is the 3rd largest financial company in Japan. Established in 2003, the bank operates in various sectors including Retail and Business Banking Company, Corporate and Institutional Company, Global Corporate Company, Global Markets Company, and Asset Management Company.
Mizuho Bank, like many other Japanese finance corporations, is headquartered in Chiyoda, Tokyo. They also operate in 900 offices worldwide including China, Hongkong, Singapore, South Korea, Malaysia, the Philippines, Thailand, Vietnam, USA, the United Kingdom, Australia, and more.
Employment Opportunities
Jobs are available at over 900 offices, so job offers vary greatly. We will be analyzing the job process from within Japan. For information about applying to Mizuho from within Japan you can use their job portal site here. You can also access Mizuho's 2020 event calendar online at https://www.mizuho-fg.co.jp/saiyou/recruit/event/index.html
Mizuho holds seminars on several different dates in March to new grads. You can check on their website to sign up or look at the dates available.
Mizuho also offers experience courses in different sectors including an open course, customer relations course, actuary course, and business solutions course. Beyond this Mizuho also offers spring jobs, global seminars, forums, and other resources for students. For 2021 graduates, Mizuho has a line newsletter. To subscribe enter the ID mizuhosaiyo2021
Mitsubishi UFJ Financial Group
Founded in 1880, Mitsubishi Group is the largest bank in Japan, serving over 12 million customers. Mitsubishi operates through its retail banking business group, corporate banking business group, trust assets business group, and global business group segments. Along with Mizuho it is also located in Chiyoda, Japan. Mitsubishi Bank (under Mitsubishi UFJ Financial Group), has 754 domestic branches and 79 overseas branches as of 2018.Mitsubishi UFJ Financial Group has over 1,200 locations in 50 countries.
Employment Opportunities
SMBC
Known in English as SMBC or Sumitomo Mitsui, you've probably seen this bank or atm on almost any street corner. Founded one year before Mizuho in 2002, Sumitomo Mitsui Financial Group operates in 72 offices in 40 countries.
The banking unit is divided into Wholesale, Retail, International, Treasury, Sumitomo Mitsui Finance and Leasing, SMBC Nikko Securities, and consumer/finance credit cards. List of Countries: https://www.smbc.co.jp/global/
Employment Opportunities
Those outside Japan can use SMBC's job portal by clicking here. For those who speak Japanese/live in Japan you can access SMBC's Japanese job portal My Page.
Other Resources: Pre-entry Application Site (Japanese), Direct Recruitment to Overseas Branches (English, etc.)
Job Requirements
Native level in the language of the country of recruitment
Those who have graduated or completed a university or graduate school (including those who have graduated or completed this year)
Business Level Japanese
*Those who satisfy all above are eligible
Nomura Securities
Founded in 1925, Nomura Group employs roughly 28,000 people of 90 ethnicities, and has a network spanning over 30 countries. Nomura Securities, underneath Nomura holdings, is one of Japan's most popular banks, with 131 branches across Japan as of 2019.
Nomura Securities operates through Retail Banks, Asset Management, Wholesale, and Merchant Banking. Nomura provides various mental health specialists to employees, and consultation services with professionals at their health and management center. There are identified as a "childcare-friendly company" by the government since 2007. Click here to read about all of Nomura's childcare benefits.
Employment Opportunities
Nomura also participates in the Boston and Shanghai Career Forum. Nomura also offers various internships from 1 day internships to longer term seasonal internships. (Click here for more information on Nomura Internships. )
Daiwa Securities
Founded in 1943, Daiwa Securities Group operates core businesses such as Retail, Global Markets, Global Investment Banking, Asset Management, and Investment. Daiwa Securities has branch locations in approximately fifteen other countries.
Employment Opportunities
Winter Internship offered. *only available in Japanese
---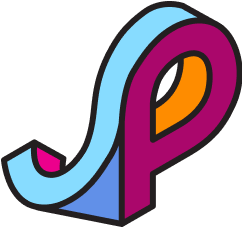 JPort Student Support Team
We create Borderless Japan
Not a JPort user yet? Start today for free.
On JPort Journal,
Ask Senpais about 就活 on the forum
Watch & Read Contents made by Senpais & JPort
Participate on JPort's events
On JPort Match,
Connect with HR of companies in Japan on JPort Match