6 Jobs in Japan for English Speakers other than English Teaching
January 09, 2020 5 min read
So you want to work in Japan but you're not confident in your Japanese skills? Well... surprise! Being an English Teacher is not your only option. This article will give you a clearer insight on what opportunities are available here in Japan where you can utilize your English skills and be an asset, rather than struggling to fit in with the Japanese skills you just haven't had the time and luxury to polish up.
---
Written by: Claire Liu | Published date: 27th November 2019
"The jobs I have applied for include hotel clerk, game developer, programmer, office assistant, journalist, social media manager, limousine driver, teacher, HR firm recruiter, tour guide... do you want me to keep going?" Henry replied with an amused smile.
Henry is from Taiwan but studied in the US and has perfect English. Intrigued by the beauty of Japan, he decided to try his luck in finding a job here without any background in Japanese. As a result, he has a wide range of experiences in industries despite not being able to speak Japanese. Along with that he also had an abundance of interesting stories to share.
Talking to Henry, it became clear that there are plenty of job opportunities in Japan that don't require Japanese.
But first of all, you need to familiarize yourself with one word, and that is:
Gaishikei Kigyou (外資系企業)
It basically refers to an international company that has its headquarters outside of Japan but has a branch in Japan. Most of the time this refers to multinational corporations.
It's important to know the word because these companies are usually your best bet for an English working environment, although just because a company is gaishikei it by no means mean that it is 100% English.
Many multinational corporations branches in Japan basically function independently with a Japanese CEO, a bureaucratic work culture, and consequently, a Japanese speaking environment. This is especially true for manufacturing companies, as their target group is Japan and requires the domestic workforce rather than international English speakers.
Now you know about gaishikei companies but... what kind of jobs are there exactly? For jobs that mostly focus on English in the workplace, we can break it down to those that are part of three big industries.
Consulting Firms (外資系コンサルティングファーム)
The consulting industry is booming around the world and is famous for its prestige and high salary. Japan is also part of the picture. The big 3 (McKinsey, BCG and Bain) are well known even in Japan and competition is high. Accenture and Deloitte also have a strong presence in Japan.
English skills are vital which serves as a good way to stand out during your interview. However, for most of the big consulting firms Japanese is also necessary. Hence consulting firms is best if you have confidence in Japanese on top of your English skills.
Entry level wage
4 to 8 million yen / Year
Sample Job Requirements
Recruiting Firms (外資系人材紹介会社)
Recruiting firms are also in demand now especially in Asia. Japan has some especially well known companies from the UK including Hays, Michael Page, Morgan McKinley, Robert Walters and many more.
Unlike business/management consulting firms which values both English and Japanese skills, most recruiting firms only require fluency in English. This however, differs according to companies and some places may actually emphasize Japanese over English.
"Recruiting companies are in high demand and are great places for personal growth. I interviewed at many HR firms ranging from big companies to smaller enterprises, all of which had a lot of international people working there." Henry explains as his tone turns more serious.
"But you have to understand that more is required from you than just English skills. It's a pretty cut-throat environment with a lot of pressure. That's what one of the recruiters said to me during my interview."
Entry level wage
4.3 to 6 million yen/year
Sample Job Requirements
(Source: Robert Walters)
IT Companies (外資系ITメーカー)
IT companies are the new hype and currently has a lot of potential for growth here in Japan. Big name companies like Google, Oracle, Amazon, LINE and many more are great places to work. The best part? At IT companies, depending on the job, many positions only require English and at most times you aren't required to know any Japanese at all.
This is especially true for programming jobs because it requires more of your technical skills rather than communication. Furthermore, International IT companies usually have a foreigner for a supervisor that is sent/dispatch from headquarters so most likely communication will be done in English.
"It never fails to amuse me how many interesting IT companies are in Japan." Henry's face lights up again when we move on to the next industry. After all, programming and web developing is his forte, so this is his area of expertise.
Entry Level Salary
4 to 6.5 million yen
Sample Job Requirements
(Source: Google)
What about jobs that aren't gaishikei?
"Of course the big companies are great with a good salary, but it just wasn't my cup of tea. I also applied to a lot of SMEs (small and medium-sized enterprises). Although there is a lot more workload, the atmosphere felt more... giving. Hospitality and tourism in Japan is constantly in need of new workers, so when in doubt, that is the industry to go for. My first job in Japan was actually for a small guest house management company."
Hospitality and Tourism (観光産業)
Hospitality and Tourism (H&T) is a vital industry here in Japan and they especially need fluent English speakers in the customer service area. However, it is also important to have at least conversational Japanese in order to communicate with the staff.
H&T is not only limited to hotels but also to the tourism industry, marketing, PR, management and so much more. The great thing about H&T is the variety of opportunities and flexibility within.
Education
There is more to education than being teachers. Japan is currently putting much emphasis in the globalization of the university campus through the means of exchange programs, international students, and courses in English (MEXT). In fact, many top universities like University of Toyko, Waseda, Sophia, Keio and many more, take pride in their international programs.
What this means is that there are many job opportunities in the educational field for English speakers. This includes public relations, administration, admissions supervisor, assistant professor, student welfare and many more.
Web development / Programming Jobs
"Let's not forget the IT companies! In fact, most of the IT jobs I applied for aren't multinational companies at all. Many SMEs are in need for web developers and programmers. My favourite was for a phone game company. In general, if you know how to code and have equivalent experience, then you'll be pretty well off here in Japan."
So there you have it. A brief introduction to the many possibilities here in Japan beyond becoming an English teacher.
Resources for English speaking jobs in Japan
Word of Advice for Job hunters in Japan
If you are unsure as to whether the company you are interested mostly speaks Japanese or English, just head to the careers page on the company's Japanese branch website. If the information provided, the application process and the CV required is all in English, then that is a pretty good indicator to you.
"People tend to get an impression that just because it is an English speaking company, it is going to be like a company back at home. The reality isn't like that. My general impression is that Japan has a different work culture even if it is a branch of a multinational corporation." Henry said when asked for his final advice.
"I think it's important to make clear that working in Japan is not all rainbows and ponies, there are a lot of difficulties beyond language barriers that you have to overcome. Japan is a great place with a lot of opportunities and eye-opening experiences waiting for you. However, to make the most of it, rather than having too high of an expectation, you should approach with a realistic mind-set."
---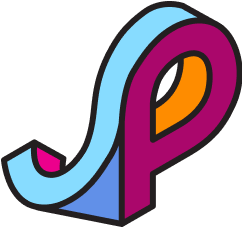 JPort Student Support Team
We create Borderless Japan
Not a JPort user yet? Start today for free.
On JPort Journal,
Ask Senpais about 就活 on the forum
Watch & Read Contents made by Senpais & JPort
Participate on JPort's events
On JPort Match,
Connect with HR of companies in Japan on JPort Match