The top 5 job search mobile apps for jobs in Japan
January 07, 2020 4 min read
Job-Hunting in Japan is becoming more convenient through smartphone apps that cater to students who want to find jobs upon graduation. The job-hunting apps make it easier to access information about companies and jobs, and students can do part of the job-hunting process before they put on the classic black job-hunting suit.
---
Written by: Jen Santelices | Published on 18th September 2019
Job hunting in Japan? There's an app for that.
In a 2018 survey by Japan's Ministry of Internal Affairs and Communications, as much as 96.8% of Japanese in their 20's use smartphones in their day-to-day life—the same age range as the 就活生 (shuukatsusei, or 'job-hunting students') of Japan.
The term for job-hunting in Japan is shuukatsu, and even for a country where traditional practices include hand-written resumes and uniformed black suits, Japanese recruitment companies have had to modernize to connect with their target demographic.
This is where job-hunting apps come in, simplifying part of what is a traditionally complicated system through the touch of a screen. Here we'll be discussing job-hunting apps dedicated to the shuukatsusei living in Japan.
The Top Job Search Apps in Japan
リクナビ (Rikunabi) 2020
Rikunabi is one of the oldest services used by university students in Japan during the course of shuukatsu process. It has been the top job-hunting site in Japan for 4 years running, and has connections with over 30,000 companies.
It is typical for students in Japan to begin job-hunting during their junior year of university, and the year written on the name of the app is the year they are expected to graduate. The only drawback is that navigating Rikunabi requires Japanese proficiency, since the app is almost entirely in Japanese.
The system requires member registration where students fill in information about themselves. They then submit an "entry sheet" to companies they're interested in, as a way for the employers to learn more about them. They can also choose a date to attend a 説明会 (setsumeikai), an information session commonly required at the start of the application process.
One selling point of using Rikunabi is their "Open ES" system, where students can fill-in a standardized entry sheet that they can submit to around 5,000 companies without having to rewrite each time. This makes it a lot quicker to go through the application process.
Students can also search for companies and use filters \such as industry type, location, and job types, amongst others. Within the app, companies can also send messages to students, and students can view a schedule of the setsumeikai that they plan to attend.
マイナビ (Mainabi) 2020
Mainabi is another option when it comes to job hunting. Their system is quite similar to that of Rikunabi, wherein students can search for companies they're interested in based on various filters, then send entry forms and choose a setsumeikai they would like to attend.
What sets Mainabi apart, however, is that they offer an assessment test called "Match", where students answer questions in order to determine what type of job is best suited for their personalities and skills. Students can use this as a guide to help them with their job-hunting.
In addition, Mainabi also offers an app for part-time job hunters called マイナビバイト (Mainabi Baito), which can be useful for students who aren't at the job-hunting stage just yet. Like Rikunavi, MyNavi offers services only in Japanese.
Offerbox
Offerbox is a website and app specifically for graduating students. It aims to do away with the process of sending individual entry sheets when applying to different companies.
They do this through their system of having students fill out a personalized profile to list their information and skills, and instead of the typical resume-style forms, Offerbox encourages individuality through their "unique information" system. Students can include photos that show off their personality or even upload a video to present themselves to companies.
After filling out their profile, companies will look through them and get in contact with students they're interested in. Once a company shows interest in them, students can skip the early steps of an application, and the company will then send them information about the rest of the selection process.
If an applicant receives a final job offer and accepts it through the Offerbox system, Offerbox will send the successful applicant a ¥10,000 gift as congratulations for their new job.
LinkedIn
LinkedIn is a job-hunting service that originated in the US that has made its way to Japan. It is similar to social networking sites like Facebook, with the difference being here, job-hunting employees or students can make connections and follow company profiles to see information about available jobs or current employees.
One advantage of LinkedIn is that a lot of the companies that use it are big international companies that have offices in Japan, so they usually have job listings and company profiles written in English.
Although this might limit the opportunities to apply for smaller or more traditionally Japanese companies, LinkedIn is a good option for English-speaking foreigners who want to work in a more international environment.
CFN
CFN—short for CareerForum.net—is the website for the Career Forum, a series of job fairs held in different parts of the world for Japanese-English bilinguals who want to work for a Japanese company. Through the CFN app, students can register for job fairs, and also check information on participating companies, job postings and other upcoming Career Forums.
There are several iterations of the Career Forum held not only within Japan, but also in London, Shanghai, Singapore, and across the US, with the first and largest held in Boston. The app can be used around the world in any of these locations, for whichever Career Forum they plan to attend.
Word of advice
Job-hunting is just one of many activities that has become modernized and simplified in recent years, and it's become a lot easier to find a job just by using a smartphone. However, it's still necessary to remember that success comes out of hard work and that even with the convenient advantages presented to us, there's no real replacement for having the right mindset and putting in the work when looking for a job.
---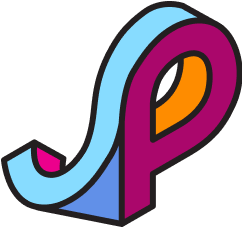 JPort Student Support Team
We create Borderless Japan
Not a JPort user yet? Start today for free.
On JPort Journal,
Ask Senpais about 就活 on the forum
Watch & Read Contents made by Senpais & JPort
Participate on JPort's events
On JPort Match,
Connect with HR of companies in Japan on JPort Match