Companies with application process in English
May 15, 2023 5 min read
---
Applying for a job can be intimidating when all the information and interviews are in Japanese. Luckily, there are some companies that have their application process in English!
Some companies have the whole process in English, but others may only have certain parts of the document screening and interviews in English.
Please keep in mind:
Hiring for 2024 graduates is still ongoing for a limited number of companies.
Hiring for 2025 graduates typically starts around autumn time (September 2023) so most companies will not be posting information until then.
Some companies may hire on a rolling basis so please check the company websites regularly for updated information.
Information on this article was updated as of April 21, 2023.
Check out the following companies to see if there's a fit for you:
1. Rakuten
Tech-service / E-commerce
Rakuten Group provides a wide range of services in Japan and overseas, including Internet services such as e-commerce, travel, and digital content; fintech (financial services) such as credit cards, banking, securities, e-money, and smartphone app payments; mobile services such as mobile carrier business; and professional sports.
Hiring position:
Software Engineer
Infra Engineer
Data Engineer, Data Scientist
Product Manager, Project Manager
Application Deadline:
2024 Joiners (Full-time): Term 5 - April 25 to May 22 9:00AM JST <NEW>
2025 Joiners (Short Term Internship): Term 2 - May 29 (Mon) 9:00 AM
Apply here: https://global.rakuten.com/corp/careers/graduates/recruit_engineer/?l-id=/graduates/header-e

2. GMO Research (on JPort Match)
Marketing research
GMO Research provides a market research service conducted over the internet to ask consumers about brand awareness and consumer behavior. Their panel network, one of the largest in Japan, with 29.74 million survey monitors and a track record of 25,000 surveys per year enables them to conduct inexpensive and speedy online research.
Utilizing the network of ASIA Cloud Panel, a panel network that enables us to conduct Internet research on approximately 49.49 million consumers in 16 Asian countries and regions, we receive research requests from companies not only in Japan but also around the world.
Hiring position: Business Job (April 2023 to March 2024 Graduates) at Shimonoseki
Apply here: https://jportmatch.com/talent/company/1511565
*As of May 15 - Hiring for 2024 graduates is now closed. Connect with the GMO Research on JPort Match to get further notifications for 2025 hiring!
3. Accenture
Consulting
Accenture helps its corporate and public sector clients solve management and operational challenges and grow their businesses, including overseas expansion. Among consulting firms, Accenture's strength lies in its ability to leverage cutting-edge technologies for business. We keep our finger on the pulse of cutting-edge technologies around the world and leverage the most appropriate technology at any given time to create new businesses.
Hiring positions:
Business Consultant
Digital Consultant, Solution Engineer
Creative, Design
Apply here: https://www.accenture.com/jp-ja/careers/life-at-accenture/entry-level-english
4. Kozo Keikaku Engineering・KKE (on JPort Match)
Engineering Consulting
As a design and engineering company that bridges academia and the industrial world, KKE seeks to solve a wide breadth of social issues and contribute to designing a next level social system and platform. KKE aims to be a technology consulting company that furthers innovation in order to solve the complex challenges facing modern society. Their social mission is to create and utilize unprecedented value (engineering knowledge) through the exchange of knowledge from various fields.
About KKE: https://jportmatch.com/talent/company/3081635
*As of May 15 - Hiring for 2024 graduates is now closed. Connect with the KKE on JPort Match to get further notifications for 2025 hiring!
5. Cornerstone Recruitment Japan
Recruitment
Cornerstone Recruitment Japan is focused on placing mid-career bilingual professionals in a wide range of market-leading companies. Focusing across all sectors, Cornerstone Recruitment Japan leverages the network of its experienced consultants to provide both clients and candidates with high-end service levels and most importantly results.
Hiring position: Recruitment Consultant
Apply here: https://www.cornerstone.jp/career/career-role?source=google.com
6. Sony (Sony Group Corporation, Sony Corporation, Sony Semiconductor Solutions Corporation, Sony Interactive Entertainment Inc.)
Electronics manufacturer (Manufacturing)
Sony Corporation is a Japanese general electronics manufacturer and a wholly owned subsidiary of Sony Group Corporation, which is responsible for the Entertainment Technology & Services (ET&S) business, which includes TV, digital camera, and smartphone development, network services, video production solutions, and life sciences businesses.
Hiring position: Engineering/Tech positions
Schedule: Monday, April 17, 10 am JST 〜 Thursday, April 27, 10 am JST
Apply here: https://www.sony.com/ja/SonyInfo/Jobs/newgrads/info/requirements/sie/index_en.html
*As of May 15 - Hiring for 2024 graduates is has closed. Check the website in later months for 2025 hiring!
7. Mercedes Benz Japan
Automotive company (Manufacturer)
Mercedes-Benz is owned by Daimler AG, a German auto group with a reputation for building and backing some of the most luxurious vehicles manufactured today. Mercedes-Benz Japan delivers products manufactured in Europe and the United States to customers in the Japanese market with consistently high standards of quality and useful information.
Hiring position: Engineering and business positions
Apply here: https://group.mercedes-benz.com/careers/job-search/
* Narrow down by putting "Tokyo" for location and changing "all professions" to "graduates"
* Language for interview varies depending on the position
8. Woven Planet
IT (software development)
Woven Planet is a subsidiary of Toyota. It innovates and invests in new automotive technologies, software, and business models to deliver the world's safest, smartest, and most human-centric mobility.
Hiring Position: Interns (Possibility for a return offer as a full-time employee, to start when you graduate after your program!)
Apply here: https://jobs.lever.co/woven-planet-2?department=Internship
9. Daimler Truck
Manufacturing/Financial Services
Daimler Truck is one of the world's largest commercial vehicle manufacturers, with over 40 production sites around the globe and more than 100,000 employees. We offer light, medium, and heavy-duty trucks, city and intercity buses, coaches, and bus chassis. Tailored financial services are also part of our portfolio.
Hiring position: Engineering/Sales/IT/Consultant
Apply here: https://jobsearch.daimlertruck.com/
Narrow it down by putting "Japan" in the country and changing "all professions" to "graduates
10. Bloomberg
Finance/Data/News/Media
Bloomberg runs on data, and data drives the market. Our Global Data team acquires and supplies this data to our clients. Teams work collaboratively to collect, analyze, process and publish the data which is the backbone of our iconic Bloomberg Terminal - the data ultimately feeding and moving the financial markets.
Hiring position: Data Specialist/Customer Support Representative/Analytics & Sales/Market Data Analyst/Japanese-Language Rotation Reporter
About Bloomberg: https://jportmatch.com/talent/company/5032786
Apply here: https://careers.bloomberg.com/job/search?el=Students+and+Recent+Graduates&el=Internships&lc=Tokyo
11. Covue Japan K.K.
International Trade and Development
Covue provides End-2-End Japan Market Entry Solutions and operates Import, Manufacturing, Sales & Marketing, and Repair licenses for 95% of all product categories like Electronics, Food, Food Apparatus, Medical Devices (Class 1-5), Cosmetics & Personal Care, Quasi Drugs, IVD, Child & Infant products.
LinkedIn: https://www.linkedin.com/company/covue/ (Job postings are all closed for now)
12. Robert Walters
Recruitment
Robert Walters Japan is a leading bilingual recruitment consultancy in Japan. With offices in Tokyo and Osaka, Robert Walters Japan specializes in permanent and contract recruitment solutions as well as executive search across all industry sectors.
Job postings:  https://www.robertwalters.co.jp/jobs.html?q=&specialization=internal-vacancies
* English interview: Tokyo Office only, Osaka office requires high Japanese language skills (according to their company information in 2022)
---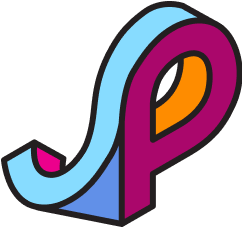 JPort Student Support Team
We create Borderless Japan
Not a JPort user yet? Start today for free.
On JPort Journal,
Ask Senpais about 就活 on the forum
Watch & Read Contents made by Senpais & JPort
Participate on JPort's events
On JPort Match,
Connect with HR of companies in Japan on JPort Match