Why Not Japan? Let's Do It!
June 23, 2022 6 min read
---
Job-Hunting Experience from a Multi-Continental Perspective
By Temilolu Awofeso
JPort Ambassador 2022
When the topic of job-hunting comes up, one of the first thoughts that pop into the teeming minds of young people is "I don't think I'm good enough", "I think I'm not who they would want", or "I doubt I'll get in". If you're one of (or were, rather) those readers, I ask you this, 'Why not?'
Japan is a country starkly different from the rest of the world. It has a complex, yet beautiful language to decode (for those without prior knowledge of Kanji, familiarity with Asian languages, etc.), so it's not a surprise that finding more information related to jobs here can be akin to looking for a needle in a haystack.
Despite this, the reward of exploring somewhere completely new, paved with exceptional opportunities to grow, and communities of talented, unique individuals to connect with is worth the challenges ahead. Mariya Polovinka, a Talent Acquisition Specialist at Microsoft Japan, is a testament to this fact.
I had the pleasure of interviewing her about her experiences working in Japan and going through the shuukatsu process; a tedious and intimidating one for rising college juniors nationwide. From her journey engaging with the Japanese culture and language in her home country (Russia) to seeking and completing an internship opportunity here in Japan, and later moving here permanently for work after her studies, she has managed to develop a new, dynamic and fulfilling life for herself.

Let's see what she has to share with us today!
Q: Outside all of your accomplishments, career experiences, and academic achievements, at the core, who is Mariya?

A: Who is she? Very interesting question. I think that I am a person who is trying to enjoy life and basically live by my instincts. I'm the 'why not?' "let's do it' type of person; if it sounds worth trying even if it sounds or looks crazy at first, I will try to take any opportunity available to me. I believe that every experience is meaningful and should be lived. As much as time allows, I always try new things in life, work, study, etc.

Q: Differences between job hunting in Japan and your home country?

A: I have experienced both job-hunting and working in my home country, Russia, as well as Japan. In my opinion, I think the main difference is that in Japan, the shukatsu process is really steady and framed. When you become a 3rd-year uni student, you buy your suit, go to setsumeikai's, write ES, etc etc. This is something everyone does, without exception. In Russia, however, we do not have that structure. Most students just look for a job or open a business, depending on their skillsets and finances. In essence, you have the freedom to do what you want as it's a lot more flexible. If you wanted to backpack or travel around Europe after uni, discover who you are, etc., nobody would look at you in a strange way. At the same time, it may be more complicated compared to Japan; companies don't reach out to university students or have events to announce recruitment for new grads. There is a high level of personal responsibility when it comes to structuring your job-hunting journey, but no pressure to do it all on time before you graduate.

Q: What motivated you to work in Japan?

A: Originally, I think I was first interested in Japan when I was a junior high school student. We had Japanese language classes, as well as a Japanese Center in my hometown I could go to. Thanks to this, I was able to develop a connection with the language and culture. Towards my graduation, I found out that the lab I was assigned to had an exchange program with Tohoku University, which was open to students who wanted to participate in an internship at the university. I was super excited when I went for this program, as I was finally able to explore Japan for myself. I think this trip was one of my first steps into adulthood; being so far away from my family for a long time, in a country with a completely different culture than what I was used to. The mixture of Japan's culture, language, and beauty, and my finding myself as an adult here on my own: was this chemistry that made me feel at home here. I felt that I wanted to live in Japan, explore more, and work here as well. Despite not being able to go back home as much as I would have liked to, I have no regrets about my decision to date. Personally, I feel a lot stronger as well having a family here. I'm currently married and I have a son, and it's been great being able to grow my own family in Japan.

Q: What is one of the craziest experiences you had while job hunting?

A: In my career, I have changed jobs quite a few times (maybe because I say yes to opportunities quite often). There was a time that I was looking for a job through a recruitment agency, quite a famous one here. When discussing with the recruitment company, they didn't give me an accurate description of the company I was about to work at. On my first day when I started, I realized that I was not even in the position which I was discussing with these people; the tasks and things I had to do was completely different. Additionally, the working culture in the company was also in contrast to the image the recruiter expressed.
I left the company in less than a month; deep down, it was not what I anticipated or wanted to do, nor did it fit my lifestyle (as a mother). I will always remember this experience and use it to share my lesson: If you join somewhere and you don't feel like it is what you expected or were told, the conditions are different from what was discussed during the entry or assessment process, don't waste your energy. If you have the chance, leave and find the right place. Don't be afraid of making a change, at the end of the day, change is always positive.

Most foreigners in Japan work with recruitment agents to find jobs. I think my craziest experience was always with recruiters, as some of the agents always told me "Oh you cannot make it, you have such high expectations, you don't have much experience, etc." I always say to myself, 'It's not true". It's important to believe in yourself; if you're passionate about something, network, talk to different people, and try different things. You will surely find your way.

Also, keep in mind: Employers should be lucky to have you. There is a talent shortage in Japan. Within university recruitment pages, companies are actually fighting for the best people. Don't feel pressured to go where you don't want to go just because the job pays; have faith in yourself always and find a place that resonates with you, somewhere that feels comfortable to work at.

Statistically, we spend on average 8-10 hours per day working. If you're spending that much time committed to work, you should enjoy doing it. If not, burnout, feelings of demotivation, and fatigue would be the end result, which is the worst thing you can face early in your professional career.

I hope Mariya's story has been able to give you a glimpse into the exciting, extraordinary experiences you can find yourselves in, whenever you decide to take a 'Why Not, Let's Do It!' approach to things. 

- Follow Mariya and Ask Questions on JPort
https://jportjournal.com/mentors/profile/100003
- Watch Mariya's course about on JPort
https://jportjournal.com/course/1004
Best of luck with job-hunting and stay updated on our future activities by following our social media platforms!
Instagram / Facebook / LinkedIn / JPort Journal

---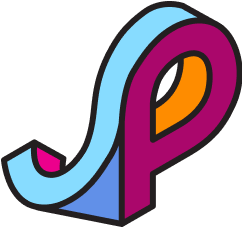 JPort Student Support Team
We create Borderless Japan
Not a JPort user yet? Start today for free.
On JPort Journal,
Ask Senpais about 就活 on the forum
Watch & Read Contents made by Senpais & JPort
Participate on JPort's events
On JPort Match,
Connect with HR of companies in Japan on JPort Match