Be Borderless with Bloomberg
June 22, 2022 7 min read
---
On June 15, 2022, JPort by SPeak Corporation held a collaboration event with Bloomberg, the world's primary distributor of financial data and a top news provider of the 21st century. As a global information and technology company, Bloomberg utilizes a dynamic network of data, ideas, and analysis to deliver accurate and real-time business and market information to customers around the globe. The event featured the personal experiences of two speakers that led them to where they are now and tips regarding building a successful career in the fintech field.
#1 - Speaker Introductions
Kate Hamuro
APAC Campus Recruiter at Bloomberg LP
After graduating from Waseda University with a bachelor's degree in Liberal Arts and Sciences/Liberal Studies in 2016, Kate soon began working at Bloomberg as a Global Customer Support Representative in Technical Operations. After six years since she entered the company, she now holds the position of APAC Campus Recruiter.
Lilly Inoue
Analytics Japan Team Leader at Bloomberg
As a Japanese individual who graduated from the University of British Columbia, Lilly is an English-Japanese bilingual with hands-on technical experience, in addition to extensive research-based analytical, critical thinking, organization, and leadership skills. Only after three years of working at Bloomberg, she has successfully climbed up the ladder to the position of Analytics Team Leader.

#2 Introduction of Bloomberg from Kate Hamuro
When you think of Bloomberg, the image that pops in many heads is the media platform. Maybe you have used Bloomberg's articles for research, whether it be regarding IT, finance, etc. Bloomberg is a global information and technology company whose main product consists of the Bloomberg Terminal. Started by Mike and his three friends in New York, they aim to create transparency within the financial industry. In their Japan office, they have roughly 600 workers and their employee pool consists of a diverse 35 nationalities. In the workplace, they often use a lot of English through the batoning of their workload from one region to another.
Now you may be wondering, what is this Bloomberg Terminal mentioned above? The terminal delivers real-time data, unparalleled news and research, powerful analytics, and communications tools with world-class execution capabilities. It is not limited to corporations, and many universities utilize it as well—for their school libraries for example.
Bloomberg highly encourages career mobility. There are three work cultures in the company: 1. Our people are our priority, 2. Culture of "Go," and 3. Changing our communities and the world for the better. Kate shared her own personal experience at the company about her drastic switch from the Customer Service sector to the Recruitment team. While not impossible, it was considered rare, but Kate had the passion to learn and pushed herself to achieve her goals. After making that transition, it became clear to her that if one has the passion for it, Bloomberg will be there to support them. Another unique point she highlighted is how everyone's backgrounds—whether it be academic or ethnic—are diverse. Working at Bloomberg gives you the chance to meet people you may have never met before. 
The benefits at Bloomberg were another aspect that Kate wanted to emphasize. As a private company, they donate to charities around the world. Those who work at a certain benchmark of hours can join in the philanthropic efforts and donate to the charity of their choice, allowing employees to join in. In her presentation, Kate showed students the London office which showcased how the company is conscious of its sustainability efforts. An additional perk of working at Bloomberg is the Bloomberg University! It allows you to take courses for free in your free time for those who want to improve their soft or hard skills. In Japan, Bloomberg was ranked 4th for life-work balance and 2nd for workplace happiness by their employees.
#3 Career Talk with a Senpai at Bloomberg
TOPIC 1: Personal Motives
As a Japanese individual who was raised in Vancouver, Lilly shared that she always had a desire to utilize her bilingualism in Japanese and English in her future career. Therefore, although having majored in Science at The University of British Columbia, she stepped out of her comfort zone and pursued a career in the finance and fintech sectors.
Considering her position as a Analytics Team Leader requires various data, finance, and market knowledge, she had to push herself to acquire such skills via daily interactions with her clients and extensive training processes in the Analytics department. However, despite Lilly's great efforts and perseverance, she came across various hurdles along the way. One of the biggest struggles she faced was her lack of proficiency in business Japanese, which was a necessity for her as many of her clients were Japanese speakers. Being aware that improving her language abilities comes with diligent practice, she made an effort to listen in on the Japanese conversations between her colleagues and never hesitated to ask or rely on others for clarifications and assistance. In addition, Bloomberg offers a Japanese customer service training program, where she was able to learn the many formalities and etiquettes of the Japanese business world.
Topic 2: Work Atmosphere
When asked about the work environment of Bloomberg, Lilly explained that they provide a wide range of benefits and real-time support to help new members get on board, including generous basic benefits coverage and internal training fit for their position within the company. Moreover, they have a variety of free food and drinks ready for you when you have to replenish your energy for work!
Regarding the Analytics team, considering Lilly was able to climb up the ladder to team leader within just three years since she entered, she shared that the promotion speed is relatively fast-paced in her division. However, her success came with a lot of hard work and persistence. As a greatly driven worker, Lilly constantly tried to exceed the expectations of the company by actively bringing up ideas, promoting activities, and suggesting potential changes and improvements, which were all ultimately recognized by the company and led to the attainment of her current position.
#4 Interview Tips from Bloomberg HR
As a representative and current Campus Recruiter at the company, Kate gave insightful and detailed tips on how to write your resume, how to ace the interview process, and the dos and don'ts when applying for a job at Bloomberg.
Firstly, when creating a professional CV, always make sure to pay attention to details and make it easier for the recruiter to read, especially in terms of formatting, listing, and texts to include.
Secondly, keep your resumes concise, organized, well-written, and not too text-heavy. In addition to indicating the required, basic information about yourself, ensure that you use appropriate tenses—using past tense when describing a previous experience, for example—and list up your experiences in chronological order. Keep in mind that anything written on your resume is open for questions, so never include false information and always expect a robust background check.
Lastly, for interviews, Kate recommended that you prepare concrete examples to substantiate your statements, especially regarding your skills and experiences. In addition, it is best if you could prove your resilience by demonstrating a hardship that you endured and overcame.
Furthermore, in any job interview, do prior research on the company and role you are applying for, be authentic and avoid sticking to manufactured responses, and come prepared with questions that are unique and relevant to the job.
#5 Audience Q&A Session
Can I do the whole recruitment process (especially interviews) in English?
[Kate] For all the roles the interview process will be conducted in both Japanese and English.
Would you need to have a valid work visa for a referral?
[Kate] We support visas 100% for the Tokyo office (mostly for other countries as well).
Are there Internship opportunities outside of summer?
[Kate] We do not have long term internship opportunities except summer, but taking part in the ones we do offer is the best way to understand roles and get to know about Bloomberg.
Are there any coding abilities needed for the Data Analyst role?
[Kate] You don't need high-level coding capabilities but any experience dealing with programming languages would be a plus if the Data analysts don't have a technical degree but self-taught themselves python, etc.
Can we still get in next year's internship even though I am a 2023 fall graduate? And what will the internship be like?
[Kate] Unfortunately, next summer's internship will be limited to 2024 graduates. During the internship, you will learn about the various role by doing the same tasks as the employees (we treat our interns as actual employees) and have about two projects throughout the internship. You will also get chances to network with colleagues from other offices and departments and participate in volunteering activities.
Would you suggest potential applicants who don't have a background in finance/fintech to hone their analytical/research skills (or any other relevant skills- if so I'd appreciate some details!) or to study finance, if you had to choose one?
[Lilly] Having financial knowledge is a plus but not a requirement. What we look for is someone who is keen to learn and willing to put in the effort to learn about finance. I would say the relevant skills would be to have the soft skills (communication skills, and organizational skills) which are highly required in Analytics.
As a global company, can I do an interview in Tokyo but get an offer to work overseas?
[Kate] Yes, you can! Based on your language abilities and what you can offer, we might refer to another office based in another country.
#5 Final Messages from Guest Speakers
The event concluded with a few final words from our speakers. When being interviewed for a job at your desired company, Kate advised to look at the people and ensure that they are the type of individuals you wish to work with, as your future teammates are just as important as acquiring the job itself. As for Lilly, she emphasized the importance of being curious, taking action, and being comfortable with stepping out of your comfort zone, because being uncomfortable is beneficial in the sense that it will guide you to becoming a better version of yourself.
Stay updated on more of our future events by following our social media platforms!
---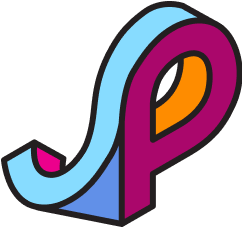 JPort Student Support Team
We create Borderless Japan
Not a JPort user yet? Start today for free.
On JPort Journal,
Ask Senpais about 就活 on the forum
Watch & Read Contents made by Senpais & JPort
Participate on JPort's events
On JPort Match,
Connect with HR of companies in Japan on JPort Match