Our Life Journey as International Students at Waseda SPSE
February 23, 2022 2 min read
In this experience-sharing article, the two authors, who are alumni of the English-based Degree Program, the School of Political Science and Economics, Waseda University look back at their precious journey in the past four years studying at Waseda University as international students and introduce to us the curriculum structure and student activities that helped with their personal and academic growths under this English-based Degree Program.
---
Authors: Peter Chai and Joon Young Moon
Reflecting on the past four years at the School of Political Science and Economics (SPSE), Waseda University, the EDP (English-based Degree Program) provided us with a wide range of invaluable opportunities which helped with our academic and personal developments. Through taking a series of mandatory subjects, elective courses, and seminars, we not only received systematic training as social science students in both theoretical and empirical aspects, but also built a holistic understanding of economics, political science, international relations, and their intersections.
A unique course structure of the EDP at the SPSE is that it not only offers inspiring courses about economic and political histories and philosophies of Japan, Asia, and the world, but also puts an emphasis on practical courses in research design, methodology, statistics, and data analytics. With the help of these lectures and seminars, we were able to explore our intellectual curiosities and receive constant feedback for our presentations and papers. From the sophomore year, we were able to select an advanced seminar or "zemi" and have more in-depth learning in a subfield of economics or political science such as game theory, experimental economics, monetary finance, and comparative politics with a faculty member specializing in the topic. The classmates of the same zemi supported each other both academically as classmates but also personally as friends, and we shared and cherished our exciting and challenging moments while studying in Tokyo as foreign students.
We engaged in cross-cultural discussions and interactions with a diverse group of international peers inside and outside the classroom, and some of us worked closely with some professors in their data collection and cleaning projects as research assistants. We had the chance to acquire multifaceted skills in communication, teamwork, literature review, and programming. Beyond that, the SPSE also offered us chances to take interesting general courses in literature, linguistics, area studies, journalism, and even music, and we were able to visit museums and theaters on campus, which expanded our horizons in humanities and our appreciation for arts.
In the past four years, the SPSE showed us the great legacies from various political philosophers, economic thinkers, and mathematicians in mankind's history and guided us to have "dialogues" with them through reading their important works. We believe that we were equipped with the knowledge and abilities to analyze regional and global affairs via the lenses of historical and contemporary studies. This has prepared some of us to formulate a detailed research plan to enter graduate schools around the world and some of us to pursue careers in companies and research institutes.
The anxiety we had before final exams, the discussions we had inside computer labs, the textbooks and journal articles we read inside libraries, the picnics we had in Okuma Garden during lunchtime, the "Baba-Aruki," and the seminar dinners and trips…these little things form our collective memory of the EDP, and we are ready to apply what we have learned at the SPSE to the new chapters of our life journeys.
---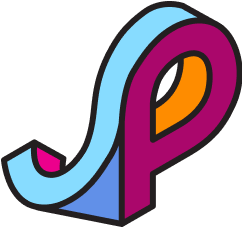 JPort Student Support Team
We create Borderless Japan
Not a JPort user yet? Start today for free.
On JPort Journal,
Ask Senpais about 就活 on the forum
Watch & Read Contents made by Senpais & JPort
Participate on JPort's events
On JPort Match,
Connect with HR of companies in Japan on JPort Match