Top 5 Japanese Language Schools in Tokyo To Help You Find A Job In Japan
January 07, 2020 4 min read
Plenty of Japanese language schools in Tokyo don't just teach language skills anymore, they also help guide students with job-hunting and working life in Japan. In some cases, especially for those coming in with no Japanese or job-hunting background, Japanese language schools can prove to be a vital stepping stone when it comes to working in Japan.
---
Written by: Jen Santelices | Published: October 18th, 2019
Being proficient in Japanese is necessary not only for living a well-rounded life in Japan, but it can also open up plenty of job opportunities for foreigners in Japan.
A lot of Japanese companies that accept foreign applicants require a minimum of Japanese Language Proficiency Test (JLPT) N2, and in addition, Japanese language skills can make navigating the already complicated shuukatsu (job-hunting) process much easier.
Attending a language school is one of the most common ways foreigners in Japan gain Japanese proficiency, and whether you're starting from zero or just want to brush up on certain abilities, there are a variety of courses and language schools in Tokyo to choose from. Arm yourself with Japanese before diving into shuukatsu through these 5 language schools in Tokyo!
Top 5 Japanese Language Schools in Tokyo
Nichibei Kaiwa Gakuin
With the school itself being established in 1945, Nichibei Kaiwa Gakuin is one of the earliest language schools in Tokyo. Students who plan to enroll for their two-year Japanese Language General Course are eligible for a full-time student visa, and Nichibei offers student visa application assistance to those who might need it.
The Yotsuya-based school also offers part-time and short-term courses, and all Nichibei courses focus on learning Japanese conversation skills and practicing keigo—or honorific Japanese—used in various business situations. Alongside this, Nichibei also teaches students about Japanese culture, customs, and business manners so that students are ready for when they head out into the Japanese working society.
Application deadline: October 31, 2019 (for 2-year General Course starting in Spring 2020)
English site: http://www.nichibei.ac.jp/jli/
Academy of Language Arts (ALA) Japanese Language School
Located in Shinjuku, ALA offers a Japanese course where they aim to teach Japanese that's useful for daily life and giving students the right language skills to help with being an adult in Japanese society. They also offer student visa application assistance to those who will take the course for more than 6 months.
When it comes to job hunting students, ALA provides students with information about employment seminars and guides students on how to write resumes and practice for interviews, which can be especially valuable for a student experiencing all of these things for the first time.
Application deadline: Mid-November 2019 (for Japanese Course starting in Spring 2020)
English site: http://www.ala-japan.com/en/
Coto Japanese Academy
Coto Japanese Academy in Iidabashi is a good option for busy people living in Tokyo. They offer flexible enrollment dates and weekend and night courses which can make class schedules easier to manage. They also have business Japanese classes which range from 2 to 8 weeks in duration and students can enroll for classes weekly.
However, since they don't offer full-time classes, it is not possible to obtain a student visa for their school and you will need a separate visa. Coto can be suited for university students already on a student visa who want to improve their Japanese for job-hunting, or for work visa holders who want to switch to a more Japanese-intensive career.
Application deadline: None. Enrollment is flexible and done weekly.
English site: https://cotoacademy.com/
KAI Japanese Language School
With their curriculum built around improving Japanese speaking, listening, reading and writing skills, KAI has classes appropriate for various levels of Japanese language students. For their General Japanese course, they digitalized their learning materials to make things more convenient.
And for more advanced level students, their Nisshinkyo Business Japanese (NBJ) program is designed to help foreigners gain communications skills for businesses both in Japan and abroad. The school is located in Shin-Okubo, and they offer student visa assistance for long-term students and free employment support through their partner recruitment agency.
Application deadline: Late October 2019 (for student visa applicants starting in Spring 2020)
English site: http://en.kaij.jp/
Akamonkai Japanese Language School
Akamonkai in Nippori is Tokyo's largest Japanese language school with around 1,800 students currently enrolled. Classes are personalized according to students' skill levels, and they aim to help students improve their all-around Japanese skills while also achieving high scores on the JLPT. They tailor career advice for students depending on if they want to proceed to higher education in Japan or find a job. In addition, they have a 24-hour self-study room that comes with PCs to help students focus better if they need a quiet space to study.
Their General Course duration lasts for 2 years for students who plan to work or go back to their home country afterward, and depending on which intake, around 1 year for those who want to pursue higher education in Japan. Students taking this course are eligible for a student visa.[
Application deadline: October 20, 2019 (for General Course applicants starting in Spring 2020)
English site: https://www.akamonkai.ac.jp/english/
Word of advice
Cho is from Myanmar and has lived in Japan for 4 years. She attended a Japanese language school in Tokyo for a year and passed the JLPT N2 before doing shuukatsu. Soon after, she landed a job in Tokyo working for the fashion industry. She says that studying in a Japanese language school helped her not only learn how to "talk better and more calmly in job interviews", but also how to "understand Japanese people and know what they want when it comes to hiring people".
When asked if she recommends going to a Japanese school before job-hunting, she answered, "Yes, because Japanese culture is different, and there are so many things to learn about Japan before job-hunting if you want things to go smoothly".
She also recommends it for the assistance that language schools offer with writing Japanese resumes and interview practice, which she says made things easier versus doing it alone.
---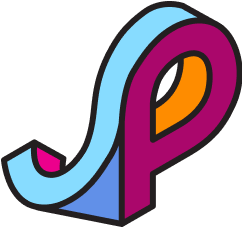 JPort Student Support Team
We create Borderless Japan
Not a JPort user yet? Start today for free.
On JPort Journal,
Ask Senpais about 就活 on the forum
Watch & Read Contents made by Senpais & JPort
Participate on JPort's events
On JPort Match,
Connect with HR of companies in Japan on JPort Match