Ritsumeikan APU creating social impacts in Oita for 3 years in a row by hosting Hult Prize On Campus
January 07, 2020 1 min read
Find out more about the 2020 Hult Prize and listen to the voice of an insider from Ritsumeikan APU talk about its impact.
---
In partnership with the United Nations, the Hult Prize is hosting college and universityevents around the world in search of the next game-changing start-up. With a decade of impact, the Hult Prize has helped launch startups that actively solve UN Sustainable Development Goals. Previous Hult Prize challenges include:
Global Food Crisis
Refugee Crisis
Harnessing the Power of Energy
Youth Unemployment
The 2020 Hult Prize will focus on empowering the Earth: Bold Business for a Better Planet, Building startups that have a positive impact on our planet with every dollar earned. Aaron will be leading the Hult Prize at Ritsumeikan APU On Campus Program and is confident that his peers on campus have as good a chance as anyone to go all the way and with this year's Hult Prize.
"Hult Prize is more than just a platform for students, it transforms students to tackle the world's most challenging issues each year and create a huge impact by leading a generation to change the world! I guarantee you will transform into a different person once you join the impact! By joining Hult Prize, you will experience that business is not just based to earn profit but also do good at the same time," said Aaron.
The winner of the local On Campus Program will automatically advance to compete in one of Hult Prize Regional Summits happening around the world. One winning team from each host city will then move onto a summer accelerator, where participants will receive mentorship, advisory and strategic planning as they create prototypes and set-up to launch their new social business. A final round of competition will be hosted in September at the United Nations Headquarters, where the winning team will be awarded the $1,000,000 prize.
---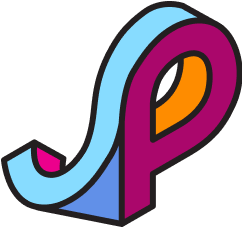 JPort Student Support Team
We create Borderless Japan
Not a JPort user yet? Start today for free.
On JPort Journal,
Ask Senpais about 就活 on the forum
Watch & Read Contents made by Senpais & JPort
Participate on JPort's events
On JPort Match,
Connect with HR of companies in Japan on JPort Match