JPort Photo Contest 2019 Winner Announcements!
January 09, 2020 1 min read
One month has passed since we opened our first-ever contest and we are very delighted to receive hundreds of beautiful pictures from every one of you! As we promised, today we are pleased to announce the winner and runner ups for JPort Photo Contest 2019!
---
Published Date: 10th December 2019
*We picked the winners based on their creativity and uniqueness in representing the theme of the contest that sets them apart from other contestants, not just by the quality of the photograph.
Congratulations to Mr. Chipa Mwenya from Zambia for WINNING 1st (first) Place!

"Awa Dance Festival, one of the largest dance festivals in Japan"
He has won 2 Disneyland tickets for this December (2019)!
Also, congratulation to Ms. Summer Ashley and Mr. Gem Kenneth on becoming our runner ups for this contest! They have each won 5000Yen worth of Amazon Gift Cards!
We also listed some honorable mentions along with the winners and runner ups. The pictures that we have received are so good and it's such a waste not to showcase it for the world to see.
Thank you for everyone who has participated in JPort Photo Contest 2019! Stay tuned for more events and promotions on our social media and web page!
Hugo Bourgela (France) - Natasia Rumondang (Indonesia) - Natasha Melissa @nutmel (Indonesia) - Gaurav Thapa (India) - Joven N. Bon (United States) - Mohammed Alsada (Qatar) - Neem Christian Sutantio (Indonesia) - Vu Hai Yen (Vietnam) - Dan Josh Ulanday (Phillippines) - Christian Valdepena (Phillippines) - Andres Camacho (Mexico) -Henry Cheng (United States)
---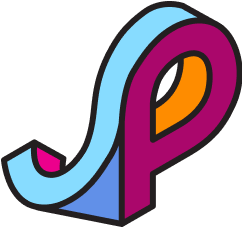 JPort Student Support Team
We create Borderless Japan
Not a JPort user yet? Start today for free.
On JPort Journal,
Ask Senpais about 就活 on the forum
Watch & Read Contents made by Senpais & JPort
Participate on JPort's events
On JPort Match,
Connect with HR of companies in Japan on JPort Match