Team Mhaerofilter and Team Stercus of Tokyo University of Agriculture and Technology moves to Regional Summit of The Hult Prize Social Business Competition
January 22, 2020 2 min read
Based on the United Nations Sustainable Development goals, the Hult Prize is the world's largest student competition aimed at choosing the best business model for social good. The theme for this year is "Building Startups That Have A Positive Impact On Our Planet with Every Dollar Earned".
---
Written by: Kesevan Veloo | Publish date: 23rd January 2020
"We're proud to have the participation of more than 100 students creating impacts with their groundbreaking new ideas this year. It's my job to continuously support them regardless of how far they would go," - Kesevan Veloo, Hult Prize Campus Director Tokyo University of Agriculture and Technology (2019-2020).
Founded by Ahmad Ashkar, a graduate of Hult International Business School, the Hult Prize Foundation is supported by United Nations and many influential individuals including former US President Bill Clinton and Nobel Peace Prize winner Muhammad Yunus. More than 1,000 universities around the world compete and one winning team from each university will advance to the Regional Summit, which will be held in 27 countries. The team that won each summit would then proceed to the Accelerator Program in Boston in the summer, and the final six teams would be selected to pitch in New York for the chance of winning $1 million to launch their start-up business.
Teams were required to pitch the practicality of their idea, provide information on how to sustain the business with a good impact on the environment and also have strategies to expand their ideas to reach 1 million consumers in a span of 10 years.
This year Tokyo University of Agriculture and Technology's Hult Prize On-Campus award - which is a step towards the international Hult Prize - was won by Team Mhaerofilter. With a business proposal that aims to process wastewater from batik production houses in Southeast Asia, including Indonesia and Malaysia into clean water supply through eco-friendly recycling; Nur Rahmawati Ayukaryana (Indonesia), Aryanis Mutia Zahra (Indonesia), Hua Yajun (China) and Miki Tatsuma (Japan) of Team Mhaerofilter will be heading to the Tokyo Regionals competition in Spring 2020. Nur responded, "We are all engineering-based students and have a little knowledge of business, but we want our efforts to realize an impactful idea to save the future".
Also securing a spot in the Kuala Lumpur Regionals is the Runner-Up Team Stercus! Members Esther Tamakloe (Ghana), Thidphaxay Souliya (Laos), Prince Boateng (Ghana) and Ruka Masano (Japan) were thrilled when they received their congratulations email from Hult Prize Foundation. Esther replied, "We initially did not believe we would move to the next stage, but God made a way. We are now fully committed to creating an impact for a better future and a better generation". Stercus is a young startup that is revolutionizing organic crop farming and they are the first to use vermicompost to cultivate crops in Ghana.
---
For updates, follow them on:
Hult Prize at Tokyo University of Agriculture and Technology
To learn more about the Hult Prize Foundation, please visit www.hultprize.org.
---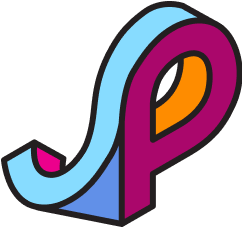 JPort Student Support Team
We create Borderless Japan
Not a JPort user yet? Start today for free.
On JPort Journal,
Ask Senpais about 就活 on the forum
Watch & Read Contents made by Senpais & JPort
Participate on JPort's events
On JPort Match,
Connect with HR of companies in Japan on JPort Match