Quarantine Life in Japan: How to Make Money at Home as Online Student Freelancer "Writer and Translator are not the Only Options"
April 16, 2020 7 min read
Are you worried about how you are going to pay your bills as the novel COVID-19 forces businesses to close? Here is a list of jobs that you can do and earn extra cash while staying at home.
---
Author: Linh T. Bui | Published date: 17 April 2020
The current situation in Japan
Recently, Japan's prime minister Shinzo Abe has announced a state of emergency until May 6th and initially applied for populated prefectures including Tokyo.All schools from elementary to university nationwide were asked to be shut down from late February. In order to keep college students graduate on time, most universities have announced that they would conduct online classes until May or June this year. Millions of businesses are also financially affected and closed. As a result, students are included in the enormous number of workers who have been displaced by the economic impacts of the COVID-19 response. Since many students' part-time jobs are in service-based industries, they can't switch to working from home. Having lost their jobs, students, especially those who are foreigners, are facing troubles as lots of them have financial dependents of their own.
List of part-time jobs to earn money in quarantine
On the bright side, there are a lot of opportunities that international students in Japan can grab to make some money at home. The most significant advantage of those jobs is that you can enjoy a flexible work schedule and avoid long commutes. Let's take a look at those remote jobs to see if you can fit any:
English teacher
English teachers are always in high demand in Japan. As online classes are becoming a trend, finding a remote English-teaching job is no longer a challenge. All you need is a good command of English and a laptop with a high-speed Internet connection.
You can find more information in listed links below:
Engoo tutor
Engoo tutor is a global firm specialized in English education with teachers coming from over 70 countries. After completed tests and interviews, you will be asked to take part in a training session and conduct a demo lesson to show that you deeply understand the teaching materials.
If you are interested in Engoo tutor, click here for more information!
Gaba
Gaba is a specialized platform that provides 1-on-1 English lessons for adults in Japan. Working as an English tutor here, you will be provided with professional support and a flexible schedule system, making it convenient to teach on your terms.
If you are interested in Gaba, click here for more information!
Cafetalk
Cafetalk allows you to design your own course and set your own price. Besides language lessons, this platform also welcomes those who are capable of teaching other fields such as Music, Art or Health & Fitness.
If you are interested in Cafetalk, click here for more information!
Eigox
Eigox is an online teaching platform with the most straightforward recruitment process and least requirements, among others. Therefore, their payment is humble; however, you can expect a raise if you perform well after a few months.
If you are interested in Eigox, click here for more information!
Those mentioned websites recruit people regardless of nationalities, as long as your English is native level. The application process is simple. Japanese, as well as English teaching qualifications such as TEFL and TESL, are not required.
Salary: averagely 1000-2500 円/h
Translator
This kind of job is suitable for people who have a good command of Japanese and use another language as a mother tongue. As the world is getting more globalized, companies usually look for those who can translate Japanese into English, Chinese, Spanish, French, etc and vice versa.
There are usually two sources where to find translation jobs:
General-purpose marketplaces:
Upwork, Fiverr, and Freelancer.com are some popular SaaS (software of a service) that are looking for everyone from composers to web developers, and translators are not an exception. However, as almost all clients here are individuals, not companies, you have to deal with them in person to get the work done. The payment varies, depending on how urgent and complicated the task is. But you can consider the average salary per hour is from 1,000 to 2,000 yen.
Online agencies:
Gengo
Gengo is currently the most popular online translation agency. There are a lot of languages available and the salary differs based on your chosen language.
Salary: 45,000円/month
If you are interested in Gengo, click here for more information!
Unbabel
Unbabel has only English, Korean, and Japanese as available languages. However, the offered materials are usually at a simple level. The salary varies from surprisingly low to pretty good.
If you are interested in Unbabel, click here for more information!
Writer
You have a knack for writing and want to pursue a professional writing career in the future? Quarantine is the most suitable time for you to make money of your interest. Here come some firms that are looking for freelance writers:
The Culture Trip
The Culture Tip is a global startup operating in travel, media, and entertainment. They are currently looking for Freelance Mandarin Writers to create exclusive content about Japan travel for the Chinese audience.
If you are interested in writing for The Culture Trip, click here for more information!
Prestige Network
Prestige Network is an e-commerce translation service. They are looking for Freelance Copywriters, Creative Translators to increase their B2B and B2C resources for copywriting and translation in the EU countries, China, and Japan.
If you are interested in writing for Prestige Network, click here for more information!
Metropolis Japan
Metropolis Japan is located in Tokyo, Metropolis is a leading English magazine with more than 30,000 distributed copies covering all aspects from culture to lifestyle in Japan. They are looking for talented writers who have fresh ideas about what Japan has best to offer.
If you are interested in writing for Metropolis Japan, click here for more information!
Designer
Design job demands continue to grow for the last few years in Japan. Come out of this quarantine more confident with some freelance projects, knowing that you have already leveled up your design career.
99Designs
99Designs is the top 1 creative platform that can guarantee you shiny jobs. There are hundreds of opportunities to throw yourself in from logo design to video script sketching. The bottom line is that you don't need to deal with clients yourself; instead, do what you love and get paid in a safe and secure workplace.
If you are interested in finding a position on 99Desings, click here for more information!
Besides, companies also look for freelance designers through bilingual general job-providing platforms such as Upwork, Daijob, and Glassdoor, so if you are really interested in finding a freelance position as a designer, use these websites to find a suitable freelance position for yourself!
Where can you find freelance and part-time remote jobs?
Apart from the listed jobs above, you can actively look for freelance and part-time jobs via those websites. Although some of it may ask you to pay for a small subscription fee at first, the salary those jobs offer is competitively high.
Flexjobs
Founded in 2007, Flexjobs is a subscription service that is mainly focused on remote jobs, including freelance and part-time opportunities. There are three membership options for you to choose. You can pay $14.95 for a month, $29.95 for 3 months and $49.95 for a year. As a lot of job search websites don't hand-screen every posting, Flexjobs requires subscription fee to avoid scams as much as possible for its users.
Freelancer
As a crowdsourcing marketplace website, Freelancer allows employers to post jobs that freelancers can later bid to compete. A series of account options are offered, ranging from free accounts through to professional subscriptions (starts at $29.95/ month). After gaining success in its home country Australia, Freelancer is broadening its user network up to 247 countries.
Upwork
Upwork is one of largest global freelancing website, providing more than 70 categories of work. Although Upwork does not ask for subscription fee, it charges a service fee, taken as a percentage of your earnings on the website. It means that the more projects you work on, the more you can earn.
Glassdoor
Different from other job search platforms, Glassdoor is originally a website where current and former employees anonymously review companies. Also, you can view salaries and apply for jobs. And the best part is that it is free for job seekers!
Daijob
With more than 3270 employers and 540,000 registered expats from over 27 countries, Daijob is on the way to be the largest pool for global talents who are looking for new opportunities in Japan. Similar to Glassdoor, you can easily register and find jobs without paying any fee.
Real Voices: How can you benefit from doing freelance work?
Aside from earning money, there are many more you can gain through working as a freelancer. Not only you can sharpen up your existing skill sets but also learn things that schools don't have to offer:
"I did a lot of freelance videography during my time in college. The most memorable one is 2 projects I did for Usa City Hall Outbound Tourism Department to promote tourism in Usa city to foreigners as well as to promote Usakara-kun, the city's mascot. From those two projects, I learned how to work with businesses in Japan in terms of paperwork, how to estimate expenses in advance to give my client invoice, hiring needed talents, coordinating my talents, Japanese kids, and their parents as well as with the supervisor from the city hall. I also learned to plan out the timeline the shoot because it involved over ten people and many other small things like renting vehicles and ordering catering. Therefore, doing a freelance job will help you practice your skills, make use of your knowledge, learn new things, and experience real business processes." (Roy Phan, APU Class of 2018)
"I think I earn more than extra cash when I work as a freelance journalist for JPort. Firstly, I get to work with different journalists from all around Japan as well as get to increase my network working for JPort. Also, my writing skill has immensely improved after a few months working on articles. Finally, the fact that JPort deals with job hunting-related subjects is beneficial for students like me for my future when I will be starting to look for jobs in Japan." (Sulagna Banerjee, APU Class of 2022)
We hope this list below did make you less panicked amidst this pandemic and will help you make a choice. It is worth noting that JPort is offering online free career consultation for students who are doing job hunting or plan to find jobs in Japan in the future. Let's make the most use of your time at home not only to make money but also to get ready for your future career!
---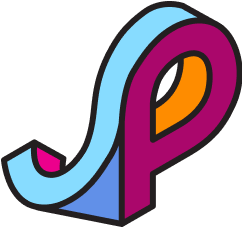 JPort Student Support Team
We create Borderless Japan
Not a JPort user yet? Start today for free.
On JPort Journal,
Ask Senpais about 就活 on the forum
Watch & Read Contents made by Senpais & JPort
Participate on JPort's events
On JPort Match,
Connect with HR of companies in Japan on JPort Match