Job-Hunting in Japan: How to Acquire Useful Hard-Skills; Graphic Design, Digital Marketing and Others via Free Online Courses
June 17, 2020 5 min read
With the current uncertainties and possibilities of an extended quarantine, this is your chance to pick up new skills. Whether you're looking for a new career path or a hobby to fill up your Sunday mornings, there is something online for you! Hundreds and thousands of online courses from graphic design and writing all the way to photography are only one click away. Read on to enter the gateway of e-Learning!
---
Author: Samantha Wutuh | Published date: 17 June 2020
Why Online Courses?
When you go for a job interview, whether it's an entry-level or an executive-level job, you'll find that the main information recruiters zone on is your degree of experience. If you're a fresh graduate or seasoned worker venturing in a new field, you might find this aspect slightly daunting - how do you prove yourself when nobody is giving you a chance to? Online courses.
In today's era, there is a crazy abundance of platforms offering MOOCs (Massive Open Online Courses) that are held by professionals in the field and sometimes, free of charge. If you're unsure of your career path, this is the perfect opportunity for you to find your passion. You have access to knowledge and skills you can learn at your own pace, in the comfort of your own home!
Additionally, with the upsurge of social media usage, you can even start your own freelance business with a simple account on Instagram or Facebook and other platforms. So, take the first step and test the waters in different fields through online courses!
Creative Skills You Can Learn From Home
Nowadays, anything can be learned through the web! Google a few keywords and you get extensive manuals; type in how-to on Youtube and you get videos showing you exactly what you need to do. But if you're looking to hone your creativity or master a new field, online courses will provide you with a balanced structure leading you from a novice to a pro in no time!
A few of the most popular hard-skills sought online:
Graphic Design
Graphic Design is a skill needed everywhere. Whether you choose to pursue a career in marketing, product development, UI/UX design or simply graphic design in its pure form, you can always start online. Since graphic design is mainly digital, there are a great deal of remote working options! You can even start your own freelance design service from the comfort of your own homes.
Drawing
Drawing is often related to art-based careers; however, there are plenty of professions that require hand-drawn sketches before anything else. You can bring your skills to the architecture field, fashion design or even animation design!
Writing
The job opportunities for writers is unparalleled. Journalist, technical writer, copywriter, novelist, travel writer, editor, social media writer - the list goes on. Hone your writing skills and use it to pursue your dream career!
Digital Marketing
With the immense rise of technology, digital marketing is an up and coming career. The field includes social media marketing, paid ads, search engine optimization and email marketing amongst other divisions. Whether you lean towards tech, business or the creative side of things, there will always be a place for you in digital marketing.
Photography
The photography career field is wide - editorial, fashion, scientific, news or weddings and events alike. But beyond this, you can easily be a freelance photographer by advertising your sample shots on social media platforms.
Top Online Platforms with Free Courses
Coursera
Coursera partners with multitudes of well-known institutes such as Yale and California Institute of the Arts to provide nearly 5,000 college-level courses. They also offer a specialization route with a series of courses and hands-on projects leading you to master a new field - like the popular Graphic Design Specialization and Creative Writing Specialization.
The platform is free to a certain extent. Essentially, you can audit most of the courses for free but you'll need to pay a fee to gain access to graded assignments and certificates. Fortunately, on top of a 7-day free trial, Coursera offers financial aid and scholarships to those who are unable to afford the fees.
Udemy
Udemy aims to be the platform where users can learn anything. They have over 100,000 courses ranging from learning hobbies to career-boosting professional skills. Udemy achieves this diversity by being open in which anyone can upload a course, meaning that the site lacks well-known instructors or university professors compared to Coursera. However, this does not mean that they lack quality - you can always check the quality of the course through its ratings and reviews! Two of their bestselling courses include Photography Masterclass and The Complete Digital Marketing Course.
Most courses range from ¥1,500 to ¥25,000 at full price but there are always discounts and you might be able to get them free with coupons. Also, all their courses have a 30-day-money-back guarantee!
Shaw Academy
Shaw Academy is a platform that offers the opportunity for mastery in certain fields. With only 50+ courses offered, each course has in-depth coverage of each subject from the basic concept to the application of the skills learned. The academy allows you to pace yourself whilst still having the ability to connect with your instructors. You might want to check out their popular courses: Digital Marketing and Graphic Design.
The platform offers a one plan payment for unlimited access to all their courses at $59.99 (¥6500) per month; however, they provide a 4-week free trial for you to audit their courses.
Skillshare
Skillshare is an online learning community with 26,000+ courses and around 2,100 of them being free of charge. The courses they offer are taught by experts and real creators! You will also have access to a community where you can create projects and discuss with other students. Some of their interesting courses are iPhone Photography: How to Take Pro Photos On Your iPhone and Going Viral: Write, Film & Make Content People Share.
You can stick with their assortment of free classes or you can try out Skillshare Premium with their 2-months free trial, or you can apply for a scholarship.
Should you take the certified route?
If you're wondering if the premium memberships or certificate options are worth it, it really depends on your goal, preferences, and platforms. Try it out yourself, all of these platforms offer a free trial period for you to see whether or not it matches your needs.
However, for sites like Coursera which has verified certificates from renowned institutions, you can mention your certification in your resume or post it on your LinkedIn account! This allows you to show employers the validity of your credentials and skills. Furthermore, it increases your level of commitment to your study and gives you an incentive to complete the courses!
Final Word
Now more than ever, learning a new craft or pursuing a new career direction has never been easier. If you're ever hesitant or insecure, the internet and its community have your back. So take your pick, browse through the unending collections of courses and click away! For further information regarding how you can use these skills to make income from home, read our article on online freelance opportunities.
---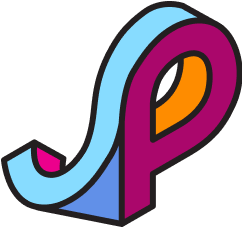 JPort Student Support Team
We create Borderless Japan
Not a JPort user yet? Start today for free.
On JPort Journal,
Ask Senpais about 就活 on the forum
Watch & Read Contents made by Senpais & JPort
Participate on JPort's events
On JPort Match,
Connect with HR of companies in Japan on JPort Match