Hult Prize at Tohoku University: Cultivating Changemakers
February 25, 2021 3 min read
On January 30th , 2021 Hult prize On-Campus program was held for the second year at Tohoku University. Hult Prize is an annual, year-long business idea competition, founded by Ahmad Ashkar and supported by Hult International Business School and the United Nations enabling the ambitious new generations to create solutions to the world's most pressing challenges through launching businesses that are for-profit and for-good by incorporating a number of SDG's each year.
---
Author: Imane Sioud | Published date: 25 February 2021
The On-campus program at Tohoku University started in September 2020, by having several information sessions, where the organizing committee introduced the competition, its rules, the chosen challenge "Food for Good", and invited last year's participants to share their experiences, insights and advices with other students who were interested and wanted to know more about Hult Prize, business and start-ups. The program also included a variety of webinars and workshops related to business, public speaking and the ins and outs of entrepreneurship by special guests such as Hiromi Karahashi, Founder and CEO of JPort by Speak. Additionally, the organizing committee collaborated with other universities and a dedicated mentorship session led by business students with different expertise, in order to provide the teams with useful feedbacks to improve their presentations and impress the judges.

The final event for Tohoku University On Campus program was held online in January, with 33 competitors coming from different academic backgrounds (Robotics, agriculture, engineering, health…etc.), levels and nationalities. The competition judges who had backgrounds in business, social entrepreneurship, SDGs and community capacity building were impressed by the innovative ideas Tohoku university students presented and encouraged all participant to pursue their dreams and stay motivated.

Meet the Winners
The winning team was Kisui TECH, an AGTECH company seeking to introduce AI and robotics technology from their research on space robotics into the agricultural industry. Knowing that farming is hard, yet important for everyone on this planet, they wanted to use their skills and hard work to create robots and AI to help farmers take care of their farms, in order to help ameliorate some of the difficulties they face while increasing the quality of their products.

The 1st runner up was 土帰 doki a subscription based organic vegetable delivery service, that allows consumers to be part of a local nutrient cycle. Using biodegradable materials only and supporting organic farming, 土帰 doki contributes to the long-term fertility of Japan's agricultural soils and to a balanced environment.

The 2nd runner up was Save Up! , a mobile application for users to buy nearly expired groceries and surplus fresh food (flash sale) from local supermarkets. They aim to reduce both food waste and food loss by users buying supermarket flash sales with a more convenient approach such as; the users can directly see the flash sale products, pay with online payment and directly pick up the item at the nearest supermarket without having to deal with a long queue.

The winning team who will be competing against other universities in the upcoming regionals, expressed their gratitude and hopes for the future "The Hult Prize was a great motivator for our team to really think critically about what good our technology of AI and robotics can do to help the local communities, the farmers, and overall society in Japan and across the world. During our hearing sessions with farmers, they were always incredible, generous and warm hearted. They are the backbone of society, and we want to work to make sure they are taken care of. AI and robotics have the potential to disrupt society, and we at Kisui TECH want to make sure it is used to promote an ethical, healthy and fair society for all. We have grown and will continue to grow through our experience in the Hult Prize competition. We were also extremely impressed by the other teams' presentations, which got us to think more deeply about the possibilities out there now, both for tech related and non-tech social startups. Thank you to the On Campus program organizers, the judges, the workshops and everyone else who made this great opportunity possible. We will do our best to represent Tohoku University at regionals and to turn our vision of changing farming from Tohoku and making farming easy into reality."

The Hult Prize Campus Director, Imane Sioud described the program as an interactive learning experience; challenging, enriching and rewarding, for both the organizing committee and the contestants "organizing all the events successfully would have not been possible without my team's collective efforts. With such game changing programs, we hope to encourage Tohoku University students to step forward, dare to share and concretize their ideas, to solve problems in Japan and the rest of the world. Our dream to make the world a better place is only as real as the collective efforts and relations we build to make it a reality. We don't always get opportunities to make a big impact and touch the lives of many people, especially as busy students, so this was an excellent opportunity to contribute to a more sustainable future and show the world that Tohoku University is dedicated to positive impact."

---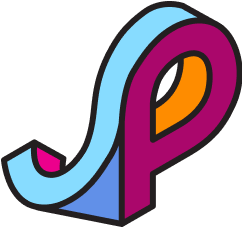 JPort Student Support Team
We create Borderless Japan
Not a JPort user yet? Start today for free.
On JPort Journal,
Ask Senpais about 就活 on the forum
Watch & Read Contents made by Senpais & JPort
Participate on JPort's events
On JPort Match,
Connect with HR of companies in Japan on JPort Match