Game Changers of Japan: Terrie Lloyd, CEO and Founder of Japan Travel
January 08, 2020 6 min read
Many of you may have heard of Japan Travel, the primary online destination for visitors planning on traveling to Japan. We got the chance to interview Japan Travel's foreign CEO and founder, Terrie Lloyd. Throughout his career, Terrie has founded 17 companies in Japan Including the famous job portal Daijob. We got curious and wanted to know more, so we sat down with Terrie to get some advice about success in Japan. #jportlibrary
---
Author: Neil Eichenberger | Publish Date: 5th November 2019
The Background of a Foreign Entrepreneur in Japan
Terrie Lloyd started his first business, exporting electronic parts to Australia, in a small apartment in Futako Tamagawa, Tokyo. A few years later, he went on to build the wildly popular online job service Daijob (www.daijob.com), designed for people in Japan wanting to change work mid-career--a practice that is still frowned upon in Japan. Today, he runs Japan Travel (www.japantravel.com) with the mission to help the economies of rural Japan by bringing in tourists.
He tells us he became an entrepreneur because of the frustration he felt with the working landscape of Japan when he first arrived 30 years ago. Terrie explains, "At the time, the only jobs a foreigner could get were the banking and English teaching jobs – nothing in between."
How did it all start?
Terrie was born and raised in New Zealand and emigrated to Australia when he was 19 years old. Terrie loved computers and studied programming and digital logic in his spare time before landing an engineering job for an Australia computer company in the early 1980s.
After five intense years in the emerging computer industry, he decided to take a break and experience a new lifestyle. At the time, the only countries offering working visas were Australia and Japan, so in 1983 he packed his backpack and flew to Japan. Although he only planned to stay in Japan for 6 months to absorb some of the cultures, that 6 months became 35 years and counting!
Becoming an Entrepreneur
Terrie's plan was just to "hang out in a fishing village and maybe learn some Japanese", but despite no Japanese ability whatsoever, because of his computer skills, he landed a job at a translation company within the first few days of being in Tokyo. A few months later, after meeting his wife at his same company, the pair began their own translation company, working out of their apartment.
Why Japan?
"There was something special about Japan, something special about Japanese, something special about how people work together and focus and that sort of thing."
One of Terrie's most successful businesses was Daijob.com, which he founded in 1998 and later went on to sell in 2005. For those of you who are unfamiliar, Daijob is an online recruiting website to help people switch companies mid-career. Although there are many of these companies in this area today, Terrie was a revolutionary for online job services in Japan.
Why did you create Daijob in the first place?
"I felt sorry for kids who got stuck with the wrong company. They would be stuck for 35 years in the same company."
Before Daijob, the average Japanese person worked in the same company until retirement, roughly thirty-five plus years. Now, the average Japanese person under 30 will switch jobs three times in their life. Back when Terrie first created Daijob, Japan's recruiting system was considered a dirty business. Unfortunately, this was a well-deserved reputation created by recruiters using fake identities and other telephone tricks in order to get contacts and data from targeted companies.
To quote Terrie on this topic, he said:
"I helped clean the industry because I put job information up online and made it open while at the same time keeping personal details private. In other words, we didn't use dirty techniques to get resumes – instead, people just gave them to us. So that was a really big social change. As a result, the young Japanese people now have a choice where to work, even if they made a mistake with the first company. That is a good thing."
In 1995 a friend told Terrie that he had started an online recruiting business in the States. Back then, Terrie's first reaction was "nobody uses the internet!"--well, except engineers. But everybody wanted engineers, so he decided to start with them. Then in 1998 when Softbank started to popularize broadband into people's homes, he formally launched Daijob. Within just one and a half years Daijob had received over 160,000 resumes.
"The demand was coming mostly from foreign companies who offered a high salary, so we appealed mostly to bilinguals. It was easy for us to put out decent jobs, and people liked that. Real information, real salary, real conditions. This was the first time anybody had done it successfully in Japan."
Why Japan Travel?
Currently, Terrie is running JapanTravel.com. Started in 2011 under the name JapanTourist and rebranded in 2014, Japan Travel is the largest community of foreign content creators in Japan – and they all focus on inbound tourism.
Japan is currently facing a catastrophic population crisis. Japan's countryside population is dying off, and the young move to the cities to find work. Terrie has made it his mission to attract tourists to rural regions to improve their economies and attract young people and their families back to their birthplaces.
"Just a few weeks ago I was in Iwate prefecture and visited a traditional drum maker, a Taiko drum maker. He is one of the few types of drum makers who make drums the old-fashioned way. He took me to his warehouse and showed me the inside of a drum which was made in the 1500s, so around 500 years old."
"Back then drum makers used to write a record of who the drum was made for and what the occasion was. So it's like mini-history. when you get a drum from a temple or company and open it up for the first time in 500 years, you can see the text of the person who made that drum back then. He said that sometimes the story that is told inside the drum is different than the official history."
"The real Japan has the traditions, the customs, the skills, the arts. I want that to be preserved." – Terrie Lloyd
Stubborn, Optimistic, and Crazy
One of the major struggles Terrie faced in his early days as an entrepreneur was the Plaza Accord in 1986 when the yen to dollar exchange rate skyrocketed from 260 yen to $1 to 120yen to $1. His business nearly went under. Terrie tells us what kept him going.
"What was my motivation? I'm crazy… Well, seriously, you know, I'm an optimist, and I thought I could fix the situation. And I did fix it. You can't be an entrepreneur without being determined, stubborn, optimistic… and, yes, a little bit crazy".
Terrie also tells us the importance of moving slow and building relationships in Japanese business.
"Building trust takes a long time, but once you have that momentum, once you have that trust, then things continue even if they go bad. People support you. Japan in some ways is unforgiving to start-ups, but also very forgiving to people who run into problems as they go along."
Making Waves in Japanese Society
"Well, I am just a facilitator. So I see something that needs changing or improvement, I do it, then other people follow. Next thing you know, it's like this big wave of change. This is what happened in the recruiting sector with Daijob. I was first, but it wasn't me or Daijob that changed Japan's job-hunting sector. It was everybody joining in afterwards."
As a personal challenge Terrie has set himself a target to meet 20 people a week which he does with his newsletter "Terrie's Take". He aims to create long-lasting relationships with thousands of people, both foreign and Japanese.
Terrie's Advice
We asked Terrie how to be successful in Japan, and he offered two pieces of advice. First, accepting Japan as it is, and accepting yourself as a "foreigner".
"If you want to be like a Japanese, you will be disappointed. Foreigners should enjoy their foreign-ness and different-ness, but still stay open and connected, respectful and respected."
Then, Terrie tells us about the unique practice he likes to call "bread diplomacy". When Terrie meets a promising client for the first time, he presents them with hand-made sourdough bread. Something unique for them to remember him by.
"So when I give them the bread, I get known as the foreigner who makes the sourdough bread and what happens in a Japanese office is that the bread gets cut up really small so that everyone gets a piece. So they all get to taste a piece of foreign-ness, a piece of me!"
---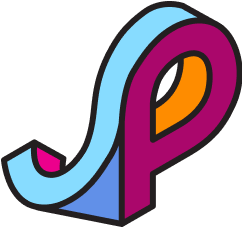 JPort Student Support Team
We create Borderless Japan
Not a JPort user yet? Start today for free.
On JPort Journal,
Ask Senpais about 就活 on the forum
Watch & Read Contents made by Senpais & JPort
Participate on JPort's events
On JPort Match,
Connect with HR of companies in Japan on JPort Match