Game Changers of Japan: The Foreign Student that Became the Thai Branch CEO for a Tech SME in Japan
January 08, 2020 2 min read
A Thammasat graduate and Keio MBA holder, Nick Jirayupat has just become the CEO of the Thai branch of Toyokoh, the company that patented the Cool Laser, a device used to remove deposits on steel such as rust and other harmful substances. He's one of the youngest foreign CEO's at a Japanese company at only 27 years old. #jportlibrary
---
Author: Abbey Kruska | Published: 25th October, 2019
This year, Nick Jirayupat turned 27, an age when most of us are experiencing moving in with someone for the first time, slowly moving up the societal ladder, and still learning how insurance works. Well, he may still not know how insurance works, but he's just become the CEO of the Thai branch of the Japanese company Toyokoh Inc.
Nick Jirayupat can be considered somewhat of a genius. During his time at Thammasat University (a top university in Thailand), Nick attended a cram school on the weekends to learn Japanese. He studied at Thammasat for undergrad and graduate studies before coming to Japan and graduating from Keio University with an MBA.
He received a MEXT scholarship and came to Japan in April of 2016, where he applied for a full time position at Keyence, but could not continue due to the short length of his stay.
Before entering graduate school at the prestigious Keio University School of Business for his graduate studies, Nick landed an internship at Ernst & Young in Thailand, where he worked for 10 months. Prior to coming to Japan, Nick had also worked as a Japanese interpreter and a Japanese production management engineer for a second-tier Toyota manufacturing factory in Thailand.
Why did you come to Japan?
"Japan had the most opportunities. I had a friend who went to Kings College in England and heard how hard it was to get a job as a foreigner in Britain. I wanted to go to a foreign company, but the competition is fierce. I knew I stood a chance in Japan as long as I could speak Japanese. Because of Japan's aging society, there's a lot of positions available. The pay isn't bad either."
Why choose an SME?
Despite an impressive resume and work history, Nick chose the relatively small and very traditional Toyokoh. We asked him why he chose to work at a smaller company rather than a large enterprise.
"I had no real work experience in Japan. I'm already 27 years old, and training also takes time. There's a lot of big companies in my field, but many Japanese companies in the industry have withdrawn or failed. At SMEs, you can really get a chance to shine. I thought it would be interesting."
Why Toyokoh?
"Toyokoh had plans to branch out to Thailand. I wanted to make local excellent people into new executives. During my two interviews, I met the vice president who was really supportive of localization. I ended up becoming the president of a company subsidiary in Thailand. It's a position where you can change things and challenge yourself. It feels less like a small business and more like a venture company."
challenges moving forward
Working for a traditional Japanese company presents its own unique set of challenges. A strict hierarchy, the presence of many "old players", and restructuring the company to fit new cultural needs.
"The company is designed bottom-up, and there are policies in place, but the balance between new players and old players is difficult. The old players can sometimes be road blocks. This is a great company for those who want to be proactive, challenge and change themselves, but not the right place for those looking to learn an existing trade."
Word of Advice About Japan
"Just living in Japan is hard. But what I want international students to keep in mind is the importance of choosing a company that suits who you are. Not just how high the pay is, or the location, but a place where you're needed. Where you can be an active player, and make a difference."
---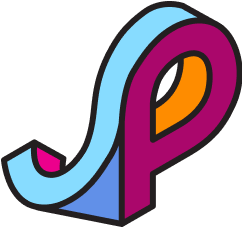 JPort Student Support Team
We create Borderless Japan
Not a JPort user yet? Start today for free.
On JPort Journal,
Ask Senpais about 就活 on the forum
Watch & Read Contents made by Senpais & JPort
Participate on JPort's events
On JPort Match,
Connect with HR of companies in Japan on JPort Match