The Best Part-time Jobs in Japan for your Resume
January 07, 2020 5 min read
For most of us international students, baito is a big part of our lives in order to make a living while studying in Japan. But did you know that beyond just gaining some extra spending money, baito is actually really beneficial for job hunting?
---
Written by: Claire Liu | Published date: September 26th, 2019
Starbucks, Uniqlo and Disneyland. These three baito (part-time jobs) are famous among Japanese University students as the best part-time job to put on your CV. Being the eager first year student I was, I immediately applied for Uniqlo as my first part-time job. For someone who had no previous work experience and very limited Japanese... let's just say it was an embarrassing but educational mistake.
We're not necessarily required to work in the competitive environment of Uniqlo and Starbucks. Instead, you can look at baito as especially beneficial for international students for these 3 reasons.
Familiarize yourself with the Japanese working culture
The reason why Starbucks, Uniqlo and Disneyland are known as good baito for job-hunting is because of the intensive training the staff receives. Being able to survive this gruelling procedure is seen as desirable for job-hunting.
This is not because you learn how to make a perfect cup of coffee or how fold clothes impeccably, but because you learn how a company functions and how to be a part of it. This is extremely important because Japan is known for their strict working culture and it's always a good idea to expose yourself to these differences as early as possible.
In fact, for many foreigners, rather than struggling with the 'language barrier' it is the 'culture barrier' that deals the death blow. Whether you are working in the service industry or manual labour, you will be forced to adapt to the Japanese working style so it is worth getting a baito to learn these skills.
Improve your Japanese
Improving your Japanese is an obvious benefit, especially for us international students. Even if you are studying Japanese at school, it is meaningless if you don't practice, making baito one of the best places to force yourself to use the language. Many foreign students started off with minimal Japanese, but through baito, their vocabulary and conversation skills improved dramatically. What's more, it's not just any Japanese, but keigo (formal Japanese).
Japan has a strongly customer oriented culture, so being fluent in keigo is always a big plus. Keigo is something even Japanese people struggle with, so by mastering keigo you'll definitely stand out during job-hunting. However, to be able to practice keigo and practice Japanese efficiently, it is important to look for baito in the service industry rather than manual labour jobs.
Building connections
When you are in a foreign country, usually the most overwhelming factor is the sense of loneliness. Baito is a way to expand your network beyond university. For many people, baito can sometimes be a second home and open a gate to a more intimate side of Japan that you usually don't find on campus. Although the majority of these people will not be future business partners, they will become a necessary addition to your life to help you settle in Japan and learn more about the culture.
It's a good way to connect with Japanese people, make new friends, learn about Japan, and just see things from a different perspective in general. There are many other benefits like building your interpersonal skills and CV, but that is true for anyone in any country.
So now that we know why we should do baito, let's look at the top two baito for international students that have limited Japanese skills.
The Best Part-time Jobs for Learning Japanese
Hotel Reception
Working in the service industry for hospitality and tourism is one of the best options out there in Japan. English speakers are constantly wanted in order to match the influx of overseas tourists. Even if your Japanese isn't that good, many places are eager to take you in. Hotels also have a strong Japanese working culture, making it a good place for learning. The service industry requires you to work with guests which is a great opportunity to improve your Japanese, learn keigo, and learn about the service industry in Japan.
"I was really nervous at the start because my Japanese wasn't that good...but all the senpai's were very nice, and there were a lot of other international students as well. They teach you very well, so we start off working in the office and observing. This helped boost my confidence before I finally was able to work at the reception desk." 3rd year student, South Korea, hotel receptionist.
Hall Staff (Waiter/Waitress)
Work as a ホールスタッフ (waiter/waitress) is a very popular baito among both international and domestic students. There is a big variety in this field, from Japanese izakayas, family/chain restaurants, hotel buffets, to fine-dining restaurants. The style of work depends on which area you go into, but in general, it is easiest to find a job in family/chain restaurants or hotel buffets.
Working as a hall staff is great for improving your Japanese skills as well as understanding the work culture and improving your interpersonal skills. It is by no means easy, and you are forced to learn how to multitask, improve your memory, and how to deal with all kinds of people. Working in a hotel restaurant is highly recommended because there is more opportunity to interact with guests where you can strike a conversation and practice your Japanese.
"Honestly, to me this isn't even like work anymore. I've just gotten so used to it and I love just being able to talk to the guests since this is a buffet. Of course, the higher ups are watching us to make sure we aren't slacking off, but I'm always trying to grab the opportunity to chat with the guests to pass time. I mean, we are keeping the guests happy." 4th year student, Malaysia, Hotel Buffet.
Other Part-time Jobs
Convenience store (konbini) and English teaching jobs are also popular baito options for those not fluent in Japanese. Benefits-wise however, they fall slightly short of working at a hotel and/or as a hall staff.
Konbini and English Teaching Part-time Jobs
"Working at the convenience store is actually very simple. But to be honest, I won't say that my Japanese improved all that much. I mean, I learnt a lot work-wise, but Japanese-wise, I basically just memorized the same phrases." 2nd year student, Vietnam, Lawson.
"Being an English teacher is easy money and a great job. But sometimes I feel like I should go out of my comfort zone and work in a Japanese environment. After all, as an English teacher you aren't required to speak Japanese. I have to say though, I met a lot of amazing people through these classes, and learned a lot about Japanese culture." 3rd year, Vietnam, English teacher.
There's a joke that 'after working in Japan, you'll be able to work anywhere,' and after working a variety of jobs, I have to say this is true even for baito. At the end of the day, we do baito in order to earn money, but why not make the most of it so that we gain something beneficial to us for our job-hunting in the future? Baito in Japan offers a valuable experience unlike anything else for us international students and it is worth stepping out of our comfort zone to challenge ourselves.
---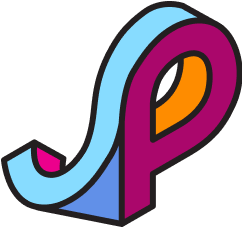 JPort Student Support Team
We create Borderless Japan
Not a JPort user yet? Start today for free.
On JPort Journal,
Ask Senpais about 就活 on the forum
Watch & Read Contents made by Senpais & JPort
Participate on JPort's events
On JPort Match,
Connect with HR of companies in Japan on JPort Match