Job Hunting in Japan: How to Research Industries – Methods and Resources for a Better Resume and Interview –
August 25, 2021 1 min read
"Industry Research" is one of the very important tasks in the job-hunting process. For this time, we would like to share about the definition, purpose, and how-to of "Industry Research".
---
What is "Industry Research"?
• "Industry Research" is conducted to find out the types and characteristics of the industries which you are interested in or would like to work in.
• Similar to self analysis (自己分析) and company research (企業研究), "Industry Research" is also a very important task in job-hunting.
• It is better to start by knowing what overall industries there are, and then research deeply about the industries that you are interested in.
Purpose of "Industry Research"and What to Look for
Gain knowledge about industries
• Conducted to deepen your knowledge of the industry that you are interested in.
• Important to know the top companies and major companies within the industry.
• Through the research, you can reaffirm the image you have about the industry and change your perception of what is different from the image.
For job-hunting process
During the interview session, companies often ask questions about their competitors such as
• "Why would you like to go to our company and not competitors?"
• "Why this industry?"
You need to gain knowledge to be able to respond to these questions.
Industry trends
Find out more about the current situation, challenges, and future possibilities within the industry. You will be able to narrow down the desired industry and company by:
• Researching the difference of each company in the industry
• Mutual capital relationship/tie-up relationship
• Business performance transition in the industry
• Growth prospects of the entire industry
How to research industries
Job-hunting platforms
Online job-hunting platforms have specific pages for "industry research" such as Industry Nabi (from Rikunabi: リクナビ), and Industry Dictionary (from Mynavi: マイナビ).
We introduced more about these online job-hunting platforms in this article.
These online platforms explain features, mechanisms, and recent trends of various industries. They also provide some basic data including average years of service for the entire industry.
Exploring these platforms is a great first step in industry research!
Seminars
"Industry research seminars" which are often held at joint company information sessions and schools, are also effective for understanding trends and features in the industry as a whole.
JPort also hosts events called "SPeak With Senpais", where we invite Senpais from the same industry to hear the real experiences from real people.
You can check more details about our upcoming SWS events from here!
---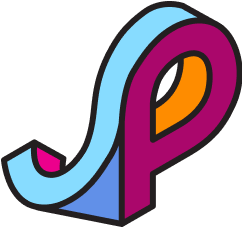 JPort Student Support Team
We create Borderless Japan
Not a JPort user yet? Start today for free.
On JPort Journal,
Ask Senpais about 就活 on the forum
Watch & Read Contents made by Senpais & JPort
Participate on JPort's events
On JPort Match,
Connect with HR of companies in Japan on JPort Match