How to prepare for TOEIC for Job-Hunting in Japan: Recommended Texts, Sample Tests, and Schedule for 2021
August 25, 2021 3 min read
What is TOEIC? Do I need it for job-hunting in Japan? We are here for you. This article provides you with basic information about TOEIC, preparations, schedule, and more.
---
What is TOEIC?
TOEIC which stands for Test of English for International Communications has been conducted and developed by the Educational Testing Service (ETS). The test is designed to measure English proficiency skills, such as conversation and written communication in business and daily life. Also, the test is divided into two sections; Listening and Reading, and each section has approximately 1 hour.
Why do you need the TOEIC for job-hunting in Japan?
Since the TOEIC shows English skills for the workplace, employers across the world use the TOEIC test to determine who can use English effectively with coworkers and clients from different countries.
Many companies in Japan put effort into their employees to improve their English skills since many companies have become more international and have a global corporate culture. Therefore, it is advisable to include the TOEIC score in your resume during job-hunting because the score shows your English ability.
Types of TOEIC test
Test takers are able to choose between two types of TOEIC tests in order to examine your English ability, however, most Japanese companies accept Listening and Reading Test.
Listening and Reading Test
This type of test has a fair and valid assessment of English language listening and reading skills for the workplace. Most candidates take this type of test as the majority of companies use this type of test to determine who can communicate effectively in English.
For the test, typical answer sheets are used, and there are 200 multiple choice questions, and the candidates take this test within 2 hours.
• Listening section: Approximately 45 minutes and 100 questions
• Reading section: 75 minutes and 100 questions
The result is presented as a score on a scale of 10 to 990.
Speaking and Writing Test
This type of test examines speaking and writing skills for the workplace. The benefits of this type of test are to make you a stronger candidate for job opportunities as speaking skill is necessary for communication, and writing skill is for business correspondence.
The test is computer-based, and the test has 19 questions in total. The candidates take this test within 80 minutes.
• Speaking: Approximately 20 minutes and 11 questions
• Writing: Approximately 60 minutes and 8 questions
The result of this test is shown as a score ranging from 0 to 200.
*There is also a speaking-only section provided.
How to prepare for the TOEIC?
Similar to every language test, It is important to prepare before taking the test since it can be quite challenging.
Here are some tips to prepare for TOEIC!
1. Make sure you understand and are familiar with the format of the test
If you are familiar with the question format of each section, it is easier for you to prepare for practicing questions.
2. Plan your study effectively
Practice your language skills. Identify your strengths and focus on improving any weaknesses.
3. Remember to expand your new vocabulary lists
Read English texts as much as possible and make note of the new words that you learn.
4. Take as many practice exams as possible
Practice tests will help you to prepare for the test.
Score Level
The TOEIC result is presented as a score on a scale of 10 to 990. Japanese average score is usually around 580 to 590. We would like to share the score level that you need to know for job-hunting in Japan.
For job-hunting in Japan,
• Over 600 is usually the score that makes sense to write on your resume.
• Over 750 is usually needed for students who would like to use English in business.
• Over 800 is needed if you would like to show your English skill as a strength.
Recommended textbooks and websites for preparation
Textbook
A variety of books are available to help students pass the TOEIC exam and do well in each section of the test. There are some examples of popular books are:
TOEIC Official organization publishes textbooks, and it has series from 1 to 7. Since this textbook is published by the official organization, you can practice as such for the actual exam. The answer book has explanations that are easy to understand.
公式TOEIC Listening & Reading 問題集 Price: ¥2,800 - ¥3,000 + tax
Free Tools
There are lots of websites that offer free sample test questions and other useful activities that will help prepare you for TOEIC and raise your level of English. Some examples of useful websites are listed below, so you can click the link and try it:
IIBC and ETS are also providing free sample questions that people can go through their website and download for free. However, nowadays, many test-takers are sharing sample questions and exam tips on their youtube or SNS, so you can also check the advice from test-takers that you might find useful for preparation.
TOEIC schedule for 2021
Listening and Reading Tests
There are more details about the Listening and Reading tests so please check more information and register from here.
The tests for Speaking and Writing has a different schedule, and you can look up more information from here.
---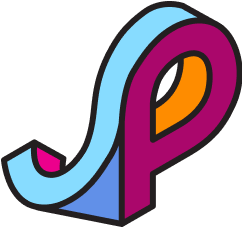 JPort Student Support Team
We create Borderless Japan
Not a JPort user yet? Start today for free.
On JPort Journal,
Ask Senpais about 就活 on the forum
Watch & Read Contents made by Senpais & JPort
Participate on JPort's events
On JPort Match,
Connect with HR of companies in Japan on JPort Match