How to Find the Right Housings for International Students in Japan: Top Websites, Apps and Real Voices
August 05, 2020 7 min read
Need to find new accommodation but not sure where to look? Don't worry! You are not alone! Many other international students were in the same position as well! We have compiled a list of possible platforms that could be used throughout your accommodation search process, as well as tips and advice from seniors. So read on to speed up your accommodation searching process!
---
Author: Yip Song Ling | Published date: 6 August 2020
Recommended Accommodation Searching Platforms
Foreign students are often rejected by landlords due to their residential status. This hugely restricts foreign student's accommodation options. It also makes the process of finding a suitable accommodation particularly challenging. We have approached several foreign students who have successfully secured their accommodation in Japan and compiled a list of accommodation searching websites to make your accommodation search process a smoother one.
Tokyo Sharehouse
Tokyo Sharehouse is a bilingual website (Japanese and English) that allows you to search for share house options in Japan, specifically Tokyo. The website is quite convenient as it automatically saves your previous searches, allows you to bookmark share houses, filter sharehouses based on categories.

Click here to visit the Tokyo Sharehouse website
Goodroom
Goodroom is another alternative that you could consider. You can surf the website either in English or Japanese and filter your desired accommodation based on affordability, size and layout. However, there are not many options available and the accommodations for rent on this site is only limited to Tokyo.

Click here to visit the Goodroom website
JSB Group's UniLifeGlobal Service
UniLifeGlobal is a room finding service that is catered towards international students. With JSB Group's UniLifeGlobal Service, you can contract your accommodation before arriving in Japan, as long as you have a letter of acceptance from your university. You also do not need to have a guarantor and emergency contact person in order to rent an apartment! If you do not speak Japanese, do not fret as the company provides multilingual support (available in English, Chinese, Korean or Japanese)! This means that you can search for your desired accommodation in a language that you are comfortable with!

Here's a rough outline of the accommodation search process on UniLifeGlobal:
Make an inquiry via email or SNS (WeChat /LINE/Kakao Talk) and provide your personal information along with your accommodation preferences.
UniLifeGlobal will recommend some suitable rooms based on the criteria that you have provided.
Choose a room from the list provided and fill up an application form in order to rent the room. The application formed will be checked by a guarantee company.
If you pass the screening process, you will be invited to a guidance session. During the session, UniLifeGlobal will explain some important points about the contract. (the session can be conducted in English, Chinese, Korean or Japanese)
If you accept the terms of the contract, you will be asked to fill out a contract form and submit other necessary documents
Make payment via bank transfer and mail the completed contract form and other necessary documents
Visit the UniLifeGlobal office during their opening hours on the 1st day of your contract period.
Show your identification documents (e.g. passport, residence card etc.) in order to receive the key to your accommodation
For more details, check out this link!

UniLifeGlobal has accommodations in any part of Japan. Click here to begin your accommodation search journey! If you have some mastery of Japanese, you can also click on this link to filter accommodations based on its distance from your university!
Homii
Alternatively, if you want to have an unconventional experience, you could try out Homii! This website allows you to stay at a local's house and thereby get a deeper understanding of the Japanese culture!

The process of finding a host on Homii is as follows:
Search for hosts on the Homii website based on location and budget
Create a profile on the Homii website to give the host your background information
Contact the host in order to clarify any queries that you may have
Agree on the rental and duration of stay
Make your 1st month rental payment!
For more details, click on this link

Staying at a stranger's house might sound intimidating. That's why Homii gives you two weeks to decide whether you wish to extend your stay. After two weeks, if you enjoy living with the host, you can decide to extend your stay but if you feel that the environment is not to your liking, you are more than welcome to find a new host.

Click here to visit Homii website
Suumo
Another option that you could consider is Suumo as the website allows you to search for accommodations that are situated in various parts of Japan! Also, this is one of the most popular accommodation searching platforms in Japan.

Here is a summary of Suumo's accommodation application process, according to Panchanit Choowanich, a student who managed to secure her accommodation through this company
Choose your desired residence location (e.g. distance from your university or a particular station etc.)
Suumo will ask you to fill up a form about your preferences (e.g. budget, how new do you want your accommodation to be etc.)
Suumo will find accommodations that match your preferences
You can choose 3-4 accommodations from the list and Suumo will call the owner to ask whether they are willing to rent their house to foreigners
If the answer is yes, Suumo will take you to the accommodation(s) to have a look
Finally, pick the accommodation that best suits your taste and Suumo will put you in touch with the accommodation's owner
One down side of this website is that its services are only available in Japanese. If you are not fluent in Japanese, you can still use Suumo's service by asking a Japanese-speaking senpai to guide you through the process. Many international students have done this before!

Click here to visit Suumo's website
Tokyo Housing Facebook group
If you are searching for accommodation in Tokyo, you can browse for accommodation options by joining the Tokyo Housing Facebook group. Click on this link to join the group. Group members will post accommodations for rent on a regular basis and you can scroll through the posts and choose one that fits your requirements. You can also create a post detailing your desire to apply for accommodation along with your accommodation preferences. Someone in the group might be able to match you to a suitable landlord or redirect you to a website that contains useful information that can guide you further.
Pro Tip: Remember to check your monthly rent before you sign a contract!
Oftentimes, international students are unaware of the market rent and end up paying higher than they should. The table below summarises the fixed cost (includes accommodation, phone bills and insurance) borne by students in seven different regions of Japan, according to a survey done by the MEXT Scholars Association.
The total cost of phone bills and insurance in Japan is around ¥5000. Therefore, subtracting ¥5000 from both the minimum and maximum expenses should give a rough estimate of the accommodation price range in the different regions of Japan.
Things to bear in mind:
When searching for accommodations, be sure to compare your desired accommodation's monthly rent with the range shown in the table above before adding an accommodation into your wishlist
If your accommodation is located in the city, the monthly rent will be on the high side whereas if it is located outside the city, the monthly rent will be lower (make sure that your contract reflects this!)
Words of Advice
"Almost half of the landlords do not rent to foreigners, so you need to make sure to tell the landlord that you are a foreigner, in the beginning, to avoid being pulled out in the middle of signing a contract." - Minghao Xu, The University of Tokyo
"Based on my experience, here are some of the things that will be useful when you are looking for student accommodation:

1. Ask your senpai for help! I did this with my senpai and he introduced me to his Fudosan (real estate agency). (Though I didn't make a deal with the Fudosan due to the limited options that they had). But one thing that I learned is that when you communicate with a real estate agent that your senpai already knows, the agent is more likely to be trustworthy and your senpai can help you to negotiate! In fact, there are more and more international employees or real estate companies that specialize in providing Fudousan with foreigners in Japan. You can also get such information from senpai!

2. My second suggestion is to ask your university's student housing support for advice. In my case, this is under the University Co-op. The University Co-op invited me to join a renting apartment 101 session. During that session, they highlighted blacklisted real estate agencies and advised us to avoid using those companies. Based on their experience, the "bad agent" will draw an extremely complicated contract that will complicate matters in the future (e.g. make you pay unnecessary charges, etc.)

3. My last suggestion is to always check/visit the apartment before making a deal or contract! Although you might be able to get good information about your apartment from the real estate agent's website (e.g. Suumo) or from your senpai or friends, visiting the place is still a must! I thought that I received good information from the University Co-op and I nearly wanted to rent the apartment without checking it. This was because the picture was very attractive and I was afraid that other people might rent the apartment before me. Luckily, I changed my mind and decided to make an appointment to visit the apartment as soon as possible. It turned out that the apartment was not in a very good condition so I decided not to rent the apartment in the end."
Achmed Shahram Edianto, Tohoku University
Closing Remarks
Now that you are fully equipped with the tools required to find your desired accommodation, you can now begin searching! Even with the tools at hand, you might encounter obstacles along the way but remember - you already have a head start! Unlike other foreign students who had to start from scratch, you already have some information at hand! So - never give up and continue striving forward! You can always ask your senpais for help! They would be more than happy to help you! Persevere and once you have found the perfect accommodation, you will realize that all the effort that you have put in was worthwhile!

---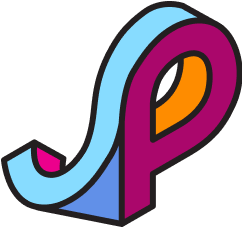 JPort Student Support Team
We create Borderless Japan
Not a JPort user yet? Start today for free.
On JPort Journal,
Ask Senpais about 就活 on the forum
Watch & Read Contents made by Senpais & JPort
Participate on JPort's events
On JPort Match,
Connect with HR of companies in Japan on JPort Match