Hult Prize Japan, Social Impact Lab Japan and JPort by SPeak Corp: Empowering Young Global Talents in Japan on Social Impact with JPortJournal.com
June 24, 2020 5 min read
Hult Prize Japan, Social Impact Lab Japan, and JPort by SPeak corporation are proud to announce our partnership to empower young global students and social entrepreneurs in Japan. Hand in hand, we aim to give more value to young proactive global students in Japan by giving them guidance about building a successful career in social impact by raising their professional profiles. JPort by SPeak corporation will be the first ever official media partner of Hult Prize Japan, bringing more value and exposure for students in Japan, pursuing a sustainable future.
---
Hult Prize was established in 2009, with now conducting operations in over 65 universities across Japan including Tokyo University of Agriculture and Technology, Ritsumeikan Asia Pacific University, Dokkyo University, Showa Women's University, Kyoto University of Foreign Studies, Keio University, Hokkaido University, and many more well-established campuses. In collaboration with JPort - a career media platform that aims to empower Young Global Talents / International Students by providing them with the necessary skills needed to build a career and life in Japan - Hult Prize is determined to nurture contributors and participants to have well-equipped skills for their social impact movement in Japan and the world.
"Students in Japan are looking for ways into social entrepreneurship, but often lack meaningful pathways to opportunity in impact. Hult Prize and Social Impact Lab Japan create ways for students to pursue careers of social impact. Through a collaboration with JPort, we hope to bring more awareness of the career opportunities for students in social impact and help them realize great careers in this sector are possible!" mentioned by Priya Sultan, Global Projects Director of Hult Prize and current managing Regional Director of Japan on how this partnership will be valuable for budding social entrepreneurs. In addition, some words from Hiromi Karahashi, CEO and Founder of SPeak corporation managing JPortJournal.com, "With the partnership with Hult Prize Japan, which holds a bold mission: leading a generation to change the world, we can together give a positive impact on young global students in Japan. We hope that this partnership will empower young students with global backgrounds to discover their full potential to become the game-changers in various fields in the future. "

Hult Prize x Social Impact Lab Japan x JPort collaboration benefits for participants and contributors:
Bringing value to Campus Directors, Hult Prize participants, and contributors
HultPrize Japan X JPort X Social Impact Lab Japan presents "Become a Game Changers Globally"! A Social Innovation and Career Seminar event that aims to empower young budding social entrepreneurs in Japan to explore opportunities to build a future impact-driven career path. We will be discussing opportunities for students to be part of the Hult Prize On Campus program as Campus directors. With the support of Social Impact Lab Japan and JPort, this session will also offer guidance to young talents in order to build up their professional social impact careers in Japan. Click here to register for the event
Media Exposure for All Hult Prize Campuses In Japan
JPort as the official media partner of Hult Prize Japan will be promoting every campus and regional event on the Student Life segment of JPortJournal.com to highlight the achievements of students, giving them the well-deserved exposure for their hard work and amazing talents. Campus directors and participants will have the opportunity to be highlighted for their achievements as well as contributions as a part of the Hult Prize family. Hult Prize Campus managements, Click here to publish article media
Social Impact Career Webinar / Event for all Hult Prize campus
JPort and Hult Prize will host our exclusive Social Impact Career Webinar event for each Hult Prize campus in Japan (in English or Japanese) under the ongoing situation of COVID-19. The highlight of the event will be a sharing session from notable Hult Prize alumnus and entrepreneurs from different fields and industry, to share tips and advice to students interested in working in Japan and benefits of being a part of Hult Prize as a participant and contributor. Click here for social impact career seminar
About Hult Prize
Hult Prize is an organization that focuses on social impact; operating in 1500 university campuses in 121 countries, Hult Prize has become a benchmark startup challenge for social entrepreneurship. The UN Sustainable Development Goals have been the primary vantage point for participants to develop business ideas, striving to make the world a better place. Founded by serial entrepreneur Ahmad Ashkar in 2009, The Hult Prize Foundation transforms how young people envision their own possibilities as leaders of change in the world around them. With $1,000,000 global startup prize being presented by Bill Clinton every year, Hult Prize seeks to inspire, mentor and support students in becoming social entrepreneurs. In partnership with the United Nations Office of Partnerships, Hult Prize is celebrating a decade of impact of engaging the global community of more than 2.1 million college and university students since its inception with more than 1500 on-campus programs and a global workforce of more than 30,000 students.
Become a Campus Director with Hult Prize TODAY! Campus Directors are the cornerstone of the OnCampus Program, which is the original cornerstone of Hult Prize! Join us in inspiring the next generation of impact entrepreneurs. Click here to apply!
About JPort powered by SPeak corporation
"Global People make Global Companies". The mission statement that drives SPeak corporation to change the job-hunting landscape of Japan in order to create a borderless, global society. Our vision is to make Japan the career destination of young global talents from all over the world. SPeak corporation created JPort Journal, a second-to-none web-media about careers in Japan both in English and Japanese, with the aim to empower Young Global Talent / International Students by providing them with the necessary skills needed to build a career and life in Japan. We believe that everyone should have ample resources when making decisions about their future. JPort Journal aims to provide these resources to support young talents with global backgrounds in achieving their career goals! Discover & Empower is the motto of JPort Journal.
Access career media for young global talents in/into Japan by www.jportjournal.com
To learn more about SPeak Corp, visit www.speak-corp.com
About Priya Sultan, Founder & CEO of Social Impact Lab Japan and Global Projects Director for Hult Prize
Priya has been a global leader in impact entrepreneurship for the last 10 years. She has been focused primarily on enabling young people to build social enterprises which disrupt markets, and create a positive impact in society. She has worked with global organizations in the public and private sector, including Hult Prize Foundation, United Nations, and Recruit Holdings, advising and speaking on the significance of social entrepreneurship in our world today. She believes impact entrepreneurs are changing the world, and is committed to catalyzing more people to get involved with this movement and backing them with the resources they need to scale their impact.
Learn more about Priya Sultan here
About Hiromi Karahashi, Founder and CEO of SPeak Corporation
Founder and CEO of SPeak Corporation, Hiromi Karahashi, envisions a society where people can cooperate and improve lives together regardless of background. Spending 8 years in the United States as an international student, Hiromi is very accustomed to an environment where people from different countries live together, improving lives, and sharing new ideas from different perspectives. As he came home to Japan to pursue his career, he realizes that there are countless things that his home country can improve in terms of globalization. With this ideology and dream of a borderless society, SPeak Corporation was built to help young global talents pursuing their dreams in Japan, and ultimately create a society where both Japanese and foreigners co-exist in harmony to improve Japan in the global stage.
Learn more about Hiromi Karahashi here
---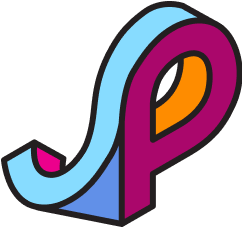 JPort Student Support Team
We create Borderless Japan
Not a JPort user yet? Start today for free.
On JPort Journal,
Ask Senpais about 就活 on the forum
Watch & Read Contents made by Senpais & JPort
Participate on JPort's events
On JPort Match,
Connect with HR of companies in Japan on JPort Match