APUINA X JPort Journal: Assisting 就活/Job Hunting for Indonesian International Students In Japan In the Midst of COVID-19 Pandemic
May 27, 2020 2 min read
---
The current pandemic has taken a toll on many aspects of our lives. In Japan however, International students face a much more stressful situation as the Job-hunting season has been deeply affected by this pandemic with numerous companies that have halted their hiring processes. On top of all, most Universities have stopped operations within their campus grounds including their Student Career Centers, which makes the situation even bleaker for graduating students who seek guidance.
In accordance to support international students who are in need of 就活 mentoring in these hard times, JPort partnered with Ritsumeikan Asia Pacific University's very own APUINA, the biggest Indonesian International Student Association in Kyushu, Japan to hold our first ever job-hunting online career seminar; Indonesian Senpai Tips. With guest speakers from APUINA's very own alumni association who are currently working at famous and innovative companies in Japan, within 1 week of announcing our event, we received more than 85+ attendees from various universities across Japan and also from abroad, hitting the maximum capacity of the online conference room.

"Indonesian Senpai Tips" Career Seminar event aims to empower international students to understand and master the necessities to do Job-hunting in Japan(就活). Rather than just introducing students to opportunities, we gave pointers on the fundamentals of writing a Japanese CV and interview, the culture of Japanese job-hunting, beneficial skills to be highlighted based on HR voices and tips on building your professional profile as a student, as well as introducing resources that can be used by International students. The highlight of the event was the sharing session from APUINA senpais currently working in different fields and industries, giving tips and advice to Indonesian students interested in working in Japan.

Comments from Participants
" The event helped me understand more about the essential things that we need to prepare before doing job-hunting in Japan but moreover, information received regarding the current market condition greatly helped me to adjust the companies to apply for. Also the tips from senpai were really insightful! " - Della Sandyana, a 4th-year student from Ritsumeikan Asia Pacific University comments on how enlightening the event was for her 就活 process.
" The event opened my eyes to do job-hunting in Japan. I never know when to start or from where to start, but now I've learned that many things can be prepared and done earlier. Explanation about the effect of the current condition on doing job-hunting also set aside my fear and worry, but instead it motivates me to be more ready in any circumstances. Biggest appreciation to the senpais and the team!" - Shamira, 3rd-year student from Ritsumeikan Asia Pacific University and President of APUINA on

We also want to thank M. Ihsan Ananta, Savanna Segara, A. Fuaddi Yustindra, and Clara Josephine, for becoming the senpai guest speaker and giving great advices and tips on Job Hunting. Thank you so much for sharing your time and experiences with us.

It is our ultimate goal to empower Young Global Talents / International Students by providing them with the necessary skills and information needed to build a career and life in Japan. Especially in this current situation, we would like to be there for all international students in need of help to pave the way for their future.
Organizations that are interested to collaborate with us for an exclusive career event, please visit our Career Consultation Page or contact us through support@speakmatch.jp more information. JPort and APUINA wish you good luck with your endeavors and stay safe!
---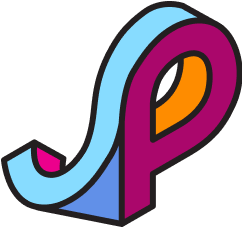 JPort Student Support Team
We create Borderless Japan
Not a JPort user yet? Start today for free.
On JPort Journal,
Ask Senpais about 就活 on the forum
Watch & Read Contents made by Senpais & JPort
Participate on JPort's events
On JPort Match,
Connect with HR of companies in Japan on JPort Match