Useful Mobile Apps for Life in Japan: E-Payment, Calendar, Transportation and Many More...
April 27, 2020 10 min read
Overwhelmed by the number of apps available out there and find it difficult to choose the best app to download? Ever downloaded an app, dismayed to find that it was not to your liking? If you have ever experienced such feelings, then this article is for you as we have collated some essential apps that have been used and recommended by university students in Japan!
---
Author: Yip Song Ling | Published date: 27 April 2020
In this article, the contents will cover the following:
1. E-Payment Apps
LINE Pay
Have a bulging wallet filled with credit cards, paper notes and heavy coins? Solve this problem with LINE Pay!
LINE Pay is an e-payment platform that can be found in the dropdown menu of the LINE messaging app. Alternatively, you can download the LINE Pay app from the Play Store or App Store.
On the LINE application, you can register for a LINE Card, which can act as a credit card (See how you can do so here). After registering, you will be able to make transactions with your LINE Card as well as a barcode on your smartphone!
Download LINE Pay app on Google Play
Download LINE Pay app on the App Store
Download LINE app on Google Play
Download LINE app on the App Store
PayPay
When you think of generosity, think PayPay! The app holds promotional campaigns to encourage e-payments! In the past, 20% cash back was given to users who used the app to shop at retail outlets! (Check out ongoing campaigns here!)
The PayPay app can be downloaded into your smartphone and used to make payments at various stores in Japan. Using PayPay for transactions is simple: let the shop scan your PayPay QR code or vice versa and your payment is complete! PayPay also allows you to transfer money to friends, split bills and earn points for each transaction at participating outlets!
You can top up your PayPay balance in a range of methods such as using your bank account, credit card and at a Seven Eleven ATMs (look at other top up methods here)!
"With PayPay, I no longer need to bring my wallet with me as I can make transactions with my smartphone. This is somewhat safer as I am no longer afraid that I will lose my wallet. Besides, I no longer need to visit the ATM frequently or bring lots of cash around as well. Transactions have now become easy and swift. However, PayPay is not accepted at all places. Examples of such places include vending machines, train ticket machines and some small shops. In addition, e-payment apps on smartphones are not very safe. If someone gets hold of my phone, they can easily withdraw money from my bank account, and this can be done much more easily than if they had my bank card."
- Isshin Ino, The University of Tokyo
Sounds interesting? Check out the registration procedure here!
Download PayPay on Google Play
Download PayPay on the App Store
Suica
If you stay in Japan, you will definitely have used the public transportation system. And the familiar "beep" "beep" "beep" sound will ring in your ears whenever you pass through the ticket barriers.
So… What are those beeping sounds?
When locals touch their IC cards on the ticket barriers, a beeping sound is produced and the ticket fare is immediately deducted from their IC card. An IC card is another form of e-payment system that is used mostly for the public transportation system in Japan. It is sometimes also accepted by taxis, certain shops and vending machines. The IC card that students find most convenient is Suica as it comes in two forms - a physical card or a digital card that can be linked to your smartphone!
A physical Suica card can be issued at a JR ticketing machine at a cost of 500 yen. The physical card can be linked to your smartphone if you have Google Pay or Apple Wallet installed. However, this feature is only limited to smartphones purchased in Japan, any iPhone 8, iPhone 8 Plus or newer models. There is also a Suica application that can be downloaded in both Google Play and the App Store.
"Suica linked to Apple wallet is really straight forward. You simply place the iPhone on top of the Suica card, and it'll automatically transfer itself into Apple wallet. At the ticket gates, all I have to do is touch my phone to the IC card reader, which is really convenient since my phone is usually more easily accessible than my wallet (where I'd normally keep my physical Suica card). Additionally, Suica can be used to pay at convenience stores, so it's a lifesaver when I'm not carrying cash. You can transfer money from other cards (in your Apple wallet) onto the Suica in the wallet app, so I don't find that downloading the designated Suica app is necessary."
- Mia Maetani, The University of Tokyo
Download Suica App on Google Play here
Download Suica App on the App Store here
Suikakeibo (スイ家計簿)
If you do not possess a Japanese smartphone and are unable to use a digital Suica card, checking your IC card's balance might be a bit of a hassle. However, with Suikakeibo you no longer need to make multiple trips to the ticketing machine to enquire your balance. You can check your IC card's balance by holding your Suica card on top of your smartphone until it vibrates. Thereafter, the app will display your IC card's balance as well as your transaction history.
Check out the app's FAQ page here
Download Suikakeibo on Google Play here!
*Not available on the App Store
2. Reminder/Calendar Apps
Google Calendar
In order to juggle school work and extracurricular activities effectively, time management skills are essential. This is when Google Calendar comes in handy! Google Calendar allows you to add an appointment into your calendar and set reminders a few weeks, days, hours or minutes before the day of your appointment! You can also add participants to your scheduled appointment!
Download Google Calendar on Google Play
Download Google Calendar on the App Store
Any.do
Absent-minded, forgetful, unorganised. Any.do has got you covered! Key in your task, set the time and Any.do will remind you to complete your task. If something gets in the way and you are unable to complete the task as planned, click on "snooze" and Any.do can remind you to complete the task at a later date.
Unsure whether Any.do matches your needs? Watch this video to see what the app has to offer.
Download Any.do on Google Play
Download Any.do on the App Store
3. Note-Taking Apps
Adobe Scan
Unable to write fast enough in lectures? Take pictures! Use Adobe Scan to take pictures of notes written on the board and refer to them later!
You can crop, remove imperfections as well as combine all the pictures taken into a single document! This means that all the lecture notes taken from a single lesson can be combined into a single document! Besides, you can continue adding photos to the document and build your own digital notebook!
Download Adobe Scan on Google Play
Download Adobe Scan on the App Store
OneNote
Developed by tech giant Microsoft, this app comes with amazing features that enables it to replace your physical notebook. OneNote is compatible with various devices such as laptops, smartphones and iPads. If you have a stylus, you can draw, highlight or even handwrite your notes! You can organise your notes into various sections, tag important points in your notes - just as you would normally do in your physical notebook!
Download the desktop version of OneNote here
Download OneNote on Google PlayDownload OneNote on the App Store
4. Transportation Apps
Besides Google Maps and Apple Maps that you have always been familiar with, there are other local applications that can help you navigate your way through Japan.
Tokyo Subway Navigation
Tokyo Subway Navigation is a free application provided by Tokyo Metro Co., Ltd that allows users to search for their departure and arrival station. The system then generates a list of routes that the passenger can take to get to their destination.
Download Tokyo Subway Navigation on Google Play
Download Tokyo Subway Navigation on the App Store
Japan Travel
By entering your point of departure and arrival, Japan Travel's algorithm will generate routes that can be taken to arrive at your destination. The routes could include travelling by train, airplane, taxi or ferry! You don't need to worry about getting lost as detailed information such as platform numbers, station lists, and timetables will be provided as well!
That's not all the app has to offer! You can also search for free Wi-Fi hotspots, ATMs, and train stations - all these while you are offline!
"It is undeniable that Japan's transportation system is ridiculously complicated, but Navitime's English app "Japan Travel" will resolve all your traveling problems. The app allows you to find free Wi-Fi hot spots, ATMs, train stations and you can even plan your itinerary! However, my all-time favorite function is the Route Search which allows me to see my train route complete with train arrival time, duration of the trip and even the cost of travel. It also allows you to set your departure or arrival time, so you can see what time you need to get ready and leave your house - which is a lifesaver for planning your agenda!"
- Samantha Wutuh, Keio University
Download Japan Travel on Google Play
Download Japan Travel on the App Store
Yahoo!乗換案内
Are you a late riser? Want to have an extra few minutes of sleep and make it to class on time? Select your departure and arrival station, your desired time of arrival and Yahoo!乗換案内 will help you to plan out your entire journey! The app's live tracking system will also tell you when to get off or transfer trains so you won't miss any stops!
That's not all! The app can also identify the cheapest and shortest train routes! It will even update you when a train is delayed!
Download Yahoo!乗換案内 on Google Play
Download Yahoo!乗換案内 on the App Store
5. Money Management Apps
Wallet
Studying in a foreign country also means being responsible for your own finances. With Wallet, you can keep track of your daily expenses, set budgets, sync your bank accounts to see your cash balance and much more!
Find out how to use the app here
Download Wallet on Google Play
Download Wallet on the App Store
Moneytree
Moneytree allows you to sync your bank accounts, credit cards, digital money and loyalty points in one place - finance management has never been easier! The app allows you to record daily expenses and AI algorithms will automatically sort the transactions into different categories. The app's notification tool will tell you when you will receive your next salary, when you have upcoming bills, when your loyalty points' expiration date is approaching etc.
As these data are highly confidential information, Moneytree ensures that your data is protected with its Password Manager Integration.
Download Moneytree on Google Play
Download Moneytree on the App Store
6. Dictionary/Translation Apps
Google Lens
Don't know how to read, write, type or pronounce something you see? You can still understand it with the help of Google Lens! Aim your camera at the sea of incomprehensible words and it will be replaced with the translations of your chosen language!
Download Google Lens on Google Play
*Not available on the App Store
Imiwa?
Imiwa? is a Japanese dictionary that enables you to search in multiple foreign languages (e.g. Japanese, English, German, French, Russian etc.) It can also recognise hand-written Kanji characters! You can use the traditional Chinese keyboard to input kanji characters and Imiwa will search for the word's meaning. This app is really powerful as it can provide you with various conjugations, help you to break down sentences and much more!
Download Imiwa? on the App Store
*Not available on Google Play
Japanese
Japanese is a great app to learn Japanese. Here's why:
Type in English, romaji, katakana, handwrite, use the voice recognition tool … You name it. Japanese allows you to search for words in many different ways. The app's built in handwriting tool is a life saver! You can search for kanji characters without knowing how to pronounce them! The app can also generate furiganas (ふりがな) above kanji characters in Japanese texts!
Mind-blowing right? But there's still more! This app is not your typical Japanese dictionary as it also allows you to study vocab with flashcards, create vocabulary lists and has dedicated study lists for the JLPT exam as well!
Download Japanese on Google Play
Download Japanese on the App Store
Wrapping it up!
Now you have a list of tried-and-tested apps, look through the descriptions and find one that interests you. Download and try it out! We have done the first screening and it's now your turn to do the second screening!
We hope that these apps will help with your everyday life in Japan.
For more tips and tricks on career and student life in Japan, check out JPort Journal!
---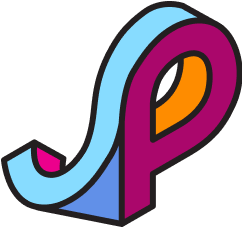 JPort Student Support Team
We create Borderless Japan
Not a JPort user yet? Start today for free.
On JPort Journal,
Ask Senpais about 就活 on the forum
Watch & Read Contents made by Senpais & JPort
Participate on JPort's events
On JPort Match,
Connect with HR of companies in Japan on JPort Match