"Work Hard, Play Hard" - Top 10 Fun and Meaningful Holiday Activities for Students in Japan
April 15, 2020 10 min read
How do you spend your holidays? Play? Work? Or do nothing? Many international students go back to their hometown to get spoiled by Mama's cooking. Some hardworking and independent ones work on part-time jobs and do internships? Other than the conventional ways to spend your school break, there are also many other ways that combine working and playing!
---
Author: Miya Huang | Published date: 15 April 2020

How do you spend your holidays?

Play? Work? Or do nothing?

Many international students go back to their hometown to get spoiled by Mama's cooking. Some hardworking and independent ones work on part-time jobs and do internships? Other than the conventional ways to spend your school break, there are also many other ways that combine working and playing.

This article will introduce 10 relatively unconventional and fun ways to spend a meaningful school break, which will allow you to explore yourself, broaden your worldview and gain new life experiences. These experiences will shape your character and train your soft skills such as communication and problem-solving, which might help you during job hunting in a way you never expected.

We've also listed all websites of the recommended activities on a different page, to make it easier for you to navigate! So Click here to find out more information

1. Work at a Ski or Onsen Resort
Japanese countryside often lacks labor, especially during the holiday season when people from the cities go to the rural area for vacation. As students, we are usually tight on money. Instead of doing multiple part-time jobs to save up for a ski trip, you can actually work at a ski area or a fancy resort. In return, you get free accommodation, free meals and even free ski passes sometimes. The conditions vary for different employers, but most of these jobs are paid. Moreover, you get to interact with local people and practice your Japanese.
Senpai's Advice:
"Last December, I stayed at a family ski resort in Nagano for 10 days. Together with two other helpers, I helped at the kitchen, cleaned the bathrooms and made the beds every day. We are offered delicious meals every single day and we could go snowboarding during our four-hour break time. It was a lot of hard work yet super fun. We also celebrated New Year and birthdays together. It was one of my best experiences in Japan so far"
Miya
The University of Tokyo, Class of 2021
"Since the ski area I was working at was a remote mountainous area, there were very few restaurants or convenience stores. But also because of the lack of entertainment , I got to enjoy the pristine nature and also got more time for myself and do what I want to do. Since three meals are provided for staff, it also helps me develop a healthy lifestyle. Moreover, I find people from rural area more friendly and warm than city people. I made a few friends with whom I still keep in touch."
Cody
Employee at Fun Japan

2. Work at a Farm
Do you wonder where the food on our table comes from? There are lots of farms that look for helpers and offer free accommodation and food in exchange. In some farms, you can help with making dairy products and feeding chickens. In others, you can help with picking up fruits and vegetables. Check out more through the following websites!
Senpai's Advice:
"I did rice planting and ploughing a few times, which was pretty chill. But the highlight for me was the nature experience camp for children. I enjoyed my interaction with farmers, guests and the children. "
Benjamin
The University of Tokyo, Class of 2020
3. Volunteer at an English Camp
If you like kids and the wilderness, you might want to try volunteering at an English Camp. There are various English Camps in Japan, such as "KUMON English Immersion Camp", "Summer in JAPAN" and Global Education Project (GEP). For some, you get to run around with young kids in the wilderness, and talk about your dreams around the campfire. At other camps you give presentations about your country and your studies to middle school and high school students.
Senpai's Advice:
"In the morning, children will learn English. In the afternoon, they will be divided into 4 classes to learn skills such as Public Speaking, Art Performing, Computer Science and Academic Writing. After class, Harvard students will give presentations about their background and their country to children. During the camp, I helped with English to Japanese translation, and assisted children if they couldn't catch up with what was going on in the class. I think the most memorable experience for me was to meet and talk with students from Harvard."
Linh
Ritsumeikan Asia Pacific University, Class of 2021
4. Join a 10-Day Silent Meditation Camp
Meditation is a technique that has many benefits, such as reducing stress and sharpening the mind. Many successful people like Steve Jobs, Bill Gates and Yuval Noah Harari use meditation to help them succeed and get insights. If you wish to learn it properly, why not consider joining a 10-day silent meditation camp that is held in either Chiba or Kyoto? The course is on a donation basis, so you can give however much you want. Students are not allowed to talk to each other throughout the course. Electronic gadgets, books and journals are also forbidden.
You can also try other types of shorter meditation classes such as Zen meditation and the ones offered by Sri Chinmoy Center.
Senpai's Advice:
"I have heard about Vipassana a long time ago since some of my family members and friends in India have done it, but I first did it in Chiba when I came to Japan. Although Vipassana meditation is a mindfulness technique taught by the Buddha, it is not bound to a religion. Anybody can practice it. Moreover, it is free. You just donate according to your will. The body scanning technique allows me to be more aware of the hidden areas and sensation in my own body. It also teaches me how to stay calm under all situations in life, no matter good or bad things happen. Oh by the way, the food was really healthy and good."
Amey
The University of Tsukuba, Master, Class of 2019
5. Use Seishun 18 JR Pass to Travel Around Japan
Seishun-18 JR Pass (青春18切符) is a 5-day all-you-can-ride pass that allows you to ride on non-reserved seats in ordinary cars of ordinary trains (not including Shinkansen) on all JR lines around Japan. The price for the pass is ¥12,050.
Senpai's Advice:
"You can discover the local gems that you would never come across on a plane or bullet train. Since you can hop on and off anytime, you're free to explore anywhere. Also, you'll get immersed in Japanese environment once you're away from the city center. You'll get familiarized with the geography through planning the trip. Not to mention the amazing memories you'll make!"
Ayumi
Kyoto University, Class of 2020
6. Go on a Hitchhiking Adventure
Hitchhiking is fun, free, and environmentally friendly. It also trains your problem-solving skills and teaches you how to be flexible since you might encounter various situations during hitchhiking. Moreover, it is a good way to get to know the locals and meet people you would never meet. And it is surprisingly quite easy in Japan. This article provides you a guide to how to hitchhike in Japan. Get a friend to join you!
Senpai's Advice:
"Every time I hitchhike, it's a new adventure. I give myself the opportunity to live the life that I want and that comes to me. And above all, I open myself to others, which means I discover aspects of myself that i would not have discovered otherwise. When we hitchhike, the present moment dominates. We realize that there are a lot of factors that we do not control to succeed and that it is better to go with the flow of the road. I disconnect from a material world to connect to a magical world."
Ben
Exchange Student at the University of Tokyo, Class of 2019
7. Work as a Tour Guide
As an international student, you were once tourists when you first came to Japan. Now that you have started to call Tokyo your home, would you like to introduce your second home to other tourists? Being a tour guide not only allows you to meet people from all around the world, but also gives you an opportunity to explore Japan in greater depth.
Senpai's Advice:
"Being a tour guide was an amazing experience because I really got to learn about Kyoto and interact with people from all over the world."
Claire
Ritsumeikan Asia Pacific University, Year 4
"As a travel lover, I am happy to help other travelers. I want to make their travels more memorable and special. Also, I was born and raised in Tokyo, so I know that there are many stories to be told in Tokyo. With the stories, you will find Tokyo more attractive. I am pleased to share the knowledge so that they can appreciate Tokyo more."
Manaka
The University of Tokyo, Class of 2021
8. Join a Contest and Win Free Trips and Experiences!
There are various types of contests in Japan that you can participate in. Big organizations or companies like to use the format of competition to gain ideas for their promotional video, poster, etc. JR Kyushu once held a promotional video contest. The winning team was sponsored a 2-week using JR Pass for the Kyushu region to shoot a promotional video based on their concept. Japan likes to involve students in its tourism promotion projects, so there should be a lot of opportunities out there for you to explore. Visit your campus student office, ask your friends or search online to discover the latest contests!
9. Try Homestay or Couchsurfing!
Many foreigners in Japan often find themselves living in an international bubble. Living with the locals is the best way to know the local lifestyle and immerse yourself in the Japanese environment.
There are different types of homestays. For typical homestays, you have to pay. You can check out the City International Association (国際交流協会) of the city you are living in or your university's international association. They sometimes organize homestay activities. For some others, you work and get accommodation and food in return. Another option is Couchsurfing. You stay at a local people's home for free, but the sleeping arrangement can vary. It is a great way to connect with people from various backgrounds. For a long-term homestay, a new start-up called "Homii" might be able to help you.
Senpai's Advice:
"Homestay provided me a chance to make friends with those people I would have never met in my routine life. Especially those elderly who have experienced a lot and tried different lifestyles. Talking to them gave me more insights about life. I started thinking about what I really want after home staying. It was a valuable chance to escape from normal life, and reflect on myself."
Kasumi
The University of Tokyo, Master, Class of 2019
"The spirit of CouchSurfing is about sharing and connection. Strangers offer you a roof for free, in return you offer somebody else a roof. Being a tourist is fun, but not as fun as living the life of a local. You won't know the soul of a place without talking to the locals. Couchsurfing allows me to meet crazy, kind and extraordinary people whom I won't meet in routine life. It allows me to have friends all over the world, such that the world becomes my home."
Miya
The University of Tokyo, Class of 2021
10. Join an International Student Conference
Do you want to challenge yourself academically and broaden your horizons through interacting with students from all over the globe? Maybe you should consider joining a student conference!
Students from all around the world come together and discuss global issues. There are many student conferences held during summer breaks, such as the International Student Conference (ISC) and STeLA. Application for this year's ISC starts on April 1, and you can apply here! You can check out this video about STeLA 2018 here!
Senpai's Advice:
"I joined ISC65 last summer and it was one of the most incredible experiences I had in Japan so far. It had almost been a year since I came to Japan, but there are very few experiences where I felt liberated while having fun at the same time, and ISC was one of them, it not only gave me the opportunity to experience different places, food, and culture of Japan, but in the process made friends and lasting memories, and although I was used to Japan but seeing Japan from a stranger's perspective was refreshing, to say the least, you get to meet people from all around the whole and share your goals, aspirations as well as discuss topics that matter to you and the society."
Sulli
Ritsumeikan Asia Pacific University, Class of 2022
"I participated in STeLA forum in 2016 held at Okinawa Institute of Science and Technology. Through intensive sessions, I learnt that leadership requires not only moving the discussions but also understanding and respecting each other. It was also a great opportunity to make friends with the same academic interest from all over the world. I now take part in organizing the forum for more people to have the great experience I had."
Ayano
The University of Tokyo, Master, Class of 2022
One of the most valuable characteristics employers nowadays look for is the willingness to learn new things. These activities mentioned above might sound like purely having fun, but they allow you to broaden your horizon and might actually be very useful for your job hunting later!
There are many opportunities out there, waiting to be discovered. Go visit your city office or campus student office, use your connections and pay attention to the details around you. Think outside the box! Work and play do not have to be a trade-off. Work hard, play hard! Have an awesome school break!
Don't forget to check our list of recommended websites for the activities that were listed above! Click here to read it!
P.S. If you ended up not doing anything during school break, do not hate yourself too much. Sometimes, we do need to relax and learn to Master the Art of Doing Nothing :)
If you want to find out more about different kinds of activities or joining more academic activities in Japan that can also help build your CV, read JPort's article on Recommended Student Organizations that you should join!!
---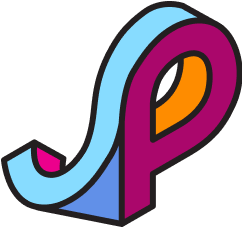 JPort Student Support Team
We create Borderless Japan
Not a JPort user yet? Start today for free.
On JPort Journal,
Ask Senpais about 就活 on the forum
Watch & Read Contents made by Senpais & JPort
Participate on JPort's events
On JPort Match,
Connect with HR of companies in Japan on JPort Match