Game Changers of Japan: Japan's First Foreign Entrepreneur, Mainichi Monkey's Reza Iftakhar Jisan
January 07, 2020 4 min read
We talked with Mainichi Monkey's founder Reza Iftakhar Jesun about his amazing journey from international student in Oita Prefecture to rising businessman on the forefront of Kyushu's food delivery business. What did we learn? If you see a problem, there's always a business solution.
---
By: Peter Jaya Satyo | Published date: September 25th, 2019
Japan's First Foreign Entrepreneur
Meet the foreigner who received the recognition of being Japan's 1st foreign entrepreneur, opening his own company under the new business laws of Japan. Reza Iftakhar Jesun or better known as Jesun | Jee ' San|. Jesun is a Ritsumeikan Asia Pacific University graduate from Bangladesh. He came to Japan in 2014 and during his 2nd year of college (2016) he started his own business called "Food Monkey" which is now re-established as "Mainichi Monkey".
Food Monkey was a food delivery service application based in Oita Prefecture on Kyushu that caters meals from local restaurants to the doorstep of customers. Since 2019, the company changed it's name to Mainichi Monkey as Jesun received the permit to establish a company under the new business laws of Japan.
For those of you who don't know, prior to the revision of the Ministry of Justice system, it took 5 million yen to acquire the status of "resident in management" for foreigners in Japan, and the wall was high for newly graduated foreigners to get permission to run a business. According to the Immigration Control Office (Tokyo), the burden on foreign entrepreneurs will be decreased to 3 million yen by moving into a entrepreneurship support facility which drastically improves of the process of creating a new business.
What was the reason behind the business?
Even before his college days, Jesun always wanted to pursue the entrepreneurial path. Living in the small onsen town of Beppu in Oita Prefecture, things are very different than the hustle and bustle of the big city. Stores close early, entertainment areas are few, and lack of restaurant selections and other things most people consider the "norm" can come as a big shock for international students whose image of Japan was a technologically advanced, very modern and robust country.
One of the major problems that Jesun witnessed during his time in Beppu was the accessibility of food. Food delivery is unknown territory in rural cities of Japan. It's very rare for people to even order takeout, and almost nowhere offers delivery. In other words, you have three options: you either eat in the restaurant, take home food from the restaurant or don't eat out at all.
Moreover, third party delivery companies like UberEats, which launched in Tokyo in 2016, are only available in big cities. This causes a problem for international students that are used to getting food to their doorstep with on click. Especially when few even have the time and energy to cook at home for themselves at the end of the day. Subsequently, locally owned restaurants are also having a tough time competing with chain restaurants that have better exposure and location that gives the upper-hand in terms of accessibility.
"It started when me and my friends got sick and tired of eating Konbini (convenience store) food every night after school. Living in Beppu, most stores close early and my apartment in particular was far away from the area where restaurants are open until late at night. Long story short, I started Food Monkey to solve this problem for fellow students. But as I continued my venture, I realized that there's more to it than just delivering food. When more local Japanese people started to use my service, It became clear that it's not just to satisfy their cravings. It's also something that makes their life easier. Beppu's elderly population is so big that there are vast numbers of retirement homes. Sadly, there are also those elderly who live alone without anyone to take care of them. That is one of the main reasons that I decided to change the name from Food Monkey to Mainichi Monkey. Because I plan on catering not only cooked meals, but also daily provisions for consumers to make their lives easier and more efficient with a click of a button."
Challenges Going Forward
Think being the head of a business while pursuing an undergraduate degree in a foreign country sounds tough enough already? Now imagine dealing with learning about the bylaws and permits of running a legal business in Japan. As you can imagine, things were pretty rocky during the establishment phase.
On the other hand, managing human resources was difficult due to the fact that most of Jesun's employees were part-time workers, leading to inconsistencies. Furthermore, up until late 2018 he ran his business under a student visa which means that his abilities were largely limited. He couldn't establish his company legally, which meant limited financial resources--you can't get investments if the company isn't registered.
Underlining everything, he was still a busy student at the time, and keeping his company afloat was hard due the risk being a temporary foreign student imposes on the growth of the company.
"Starting this path, I knew my road was going to be bumpy. Unlike other graduates who get a working visa as soon as they get a job offer, I had to earn mine. I had to join business competitions to get initial investments, talk to investors personally and present ideas while I was still in school just to get a visa. How else was I going to be able to collect 5 million yen within 2 years? I even had to hire lawyers just to consult regulations and permits. Just think about the amount of money needed just for me to stay in Japan and run my business. If you start a business in your own country there won't be near as many problems than starting it in someone else's. You would have more connections, be more aware about the regulations and don't have to worry about language barriers! "
Word of Advice
" If you want to start your own business in Japan then go for it! There are going to be many obstacles along the way but that's the risk that you have to take when you decide to take the entrepreneurial path. My advice is don't give up and always strive for the best that the world has to offer! "
Check out Mainichi Monkey on their website or their app! They're open (you guessed it) everyday from 11am to 3pm, and 5pm to 10pm.
---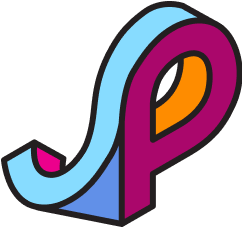 JPort Student Support Team
We create Borderless Japan
Not a JPort user yet? Start today for free.
On JPort Journal,
Ask Senpais about 就活 on the forum
Watch & Read Contents made by Senpais & JPort
Participate on JPort's events
On JPort Match,
Connect with HR of companies in Japan on JPort Match