Global People make Global Company, Welcome to JPORT
January 06, 2020 2 min read
---
Published July 16th, 2019
When you think about Japan, the few common things that would initially pop up in your mind would be the profound beauty of modernism as well as traditional cultures that co-exist along side with rapid globalization that creates a unique image of Japan today. The eastern version of the "American Dream" where all the opportunities that you could possibly think of is available and even more.
This makes Japan one of the top destination for foreigners to pursue their career, education as well as life and JPORT is here to be your guide through your journey in the land of the rising sun!
Jobs in Japan made easier for you!
Our corporate mission and long term vision is "Global people make Global Company". We envision a globalized Japan where Japanese and foreigners can work together to build a better global society, open to new ideas and develop new progess for the greater good of Japan and the world.
JPort stands for Japan's Port. A platform brought to you by SPeak that allows foreigners - whether they are professionals or students – to interact and assist each other through various mediums which includes mentorship programs, helpful survival insights, guidance articles as well as allowing you to apply directly to jobs in Japan without going through the conventional Job hunting system in Japan. Not only Job hunting in Japan or living in Japan, there are many "domestic" rules embedded in the culture where foreigners are not familiar with or can't fully understand.
We are here to help you overcome those obstacles so that you can achieve your fullest potential while enjoying living life in Japan. Yes, job hunting or working in Japan is different than other places in this world and it would be very troublesome if you are unaware of the procedures and ethics.
We in JPort will provide you real voices and experiences of academic students, working professionals, and living families who have or had experienced concerns and worries you may be facing right now.
Word from our CEO
"If you take a look at multi-national corporations from the rest of the world, their business is globalized, and so their company is globalized with multi-national global-talents working together. So my question is how can companies in Japan survive in global competition. The answer is very simple; make your company global, not just your business. At the dawn of decreasing and aging population in Japan, companies are gradually changing their attitudes towards acquiring global-talents, and international students in Japan are one of the hopes for many companies in Japan."
Going forward, we aim to be a place for all international students in Japan International students will enjoy reading, chatting, asking/answering/looking Questions, and JPort will become your community over the distance without boundaries.
Moreover, we are very open to your voices and ideas and we encourage everyone to comment and contribute to our development.
Sooner rather than later, we will make JPort into a real Japan's Port open for any global talents who wish to acquire information about Life & Career in Japan regardless of where they are and we want you to be a part of our movement, So Help us Help You!
---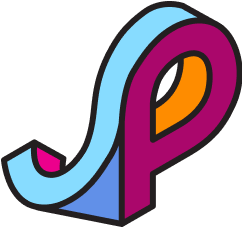 JPort Student Support Team
We create Borderless Japan
Not a JPort user yet? Start today for free.
On JPort Journal,
Ask Senpais about 就活 on the forum
Watch & Read Contents made by Senpais & JPort
Participate on JPort's events
On JPort Match,
Connect with HR of companies in Japan on JPort Match