Why should you do a Winter Internship in Japan?
January 09, 2020 3 min read
If you haven't started looking for winter internships yet, don't worry. With this article, you'll learn why having a winter internship is essential to job-hunting in Japan, as well as how to research, apply to, and perform well in your winter internship.
---
Written By: Lisong Wang | Date Published: November 28th, 2019
We've already discussed the Types of Internship in Japan (Short-term vs. Long-term) in a previous article, so here we will talk about the value of doing a winter internship in Japan.
Why is a Winter Internship in Japan so important for getting jobs?
More internships are now available in Japan
There has been an increase in students participating in internships, and companies are also holding internships more actively in recent years. Internships put you in the spotlight as a candidate to recruiters.
Most internships take place in summer and winter in Japan
The highest number of Japanese students participating in internships occur during summer (Aug, Sep, Oct) and winter months (Dec, Jan, Feb), usually when they are in the 3rd year of university.
Doing an internship is highly valuable for students
Students can gain deeper understanding about the industries and companies that they are interested in by participating in winter internships.
Why should you do an internship?
Now take a look at the advantages of experiencing internships.
According to research, most students who experience internships get many mainly 6 advantages.
Learn more about the recruitment system of the company.
Get the chance to join seminars that are only for interns.
Get the chance of advanced recruitment
Meet with recruiters directly
Maybe exempted for the writing exams in some companies
Maybe exempted from orientation at some companies With this, one may argue that people who do winter internships stand better chances when it comes to job-hunting.
Real Voices from internship participants
Let's look at the comments from a student who has participated in internships.
Q: What winter internship made the biggest impression on you?
A: Internships at a real estate developer and a general electronics manufacturer gave the biggest impact on me. The Real Estate Developer internship focused on how, and what kind of new buildings should be built, and if there should be more new buildings in Yurakucho, Tokyo. My other internship was about planning a new B2B business. Both of them were very enjoyable and worth the experience. Because of these experiences in winter internships. I realized that I wanted to work in the real estate development industry over other industries.
Q: Can you tell us more about the benefits of participating in winter internships?
A: You make soulmates who will stay in contact with you even after the internships are over. In my case, we still meet and drink together. I'm motivated by them and look forward to competing with them to get a job offer.
Tips for joining winter internships in Japan
Understand more about the company through the internship
Companies will provide you more details about what kinds of jobs and positions they do and also find out if they have the kind of job you want by participating in a winter internship. It is very important to understand each company and make sure the company you apply for is really what you want. The best time to learn about a company and its industry is now, during this winter, right before the job-hunting season starts.
In addition, recruiters may remember your name. Recruiters knowing you on a first-name basis is a huge advantage of a winter internship. The official recruitment season begins immediately after most winter internships end, leaving such a short space of time in between that recruiters will still know your face and name when you show up to an interview.
Other words of advice
You may wonder why spare time on internship when it is not clear whether doing so will directly be linked to an end goal, getting an offer from a company. The truth is that your participation is beneficial for you to show your passion and motivation that you really want to work in the company. Although you can not get the offer directly in winter internships, you will not only gain an experience of what it is like to work in a company but also leave a good impression about you. There is nothing to lose.
Recommended Resources
Types of Internship in Japan (Short-term vs. Long-term)
Check here for Free Career Consultation / Fixing your Japanese resume
---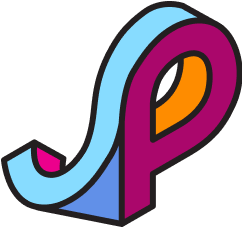 JPort Student Support Team
We create Borderless Japan
Not a JPort user yet? Start today for free.
On JPort Journal,
Ask Senpais about 就活 on the forum
Watch & Read Contents made by Senpais & JPort
Participate on JPort's events
On JPort Match,
Connect with HR of companies in Japan on JPort Match