Top 5 Graduate Schools In Japan With English Programs
January 09, 2020 7 min read
Japan houses several globally recognized institutions for their academic excellence or groundbreaking research. If you believe that going to graduate school may improve the understanding of your art(s) and increase future prospects, this might just be the right jumping-off point for you.
---
Written By: Raihan Abimanyu | Date Published: 26th November 2019
It's nearing graduation season here in Japan, and one of the biggest dilemmas of graduating students might be, "Should I go find a job, or should I go for a master's degree?" There are no right-or-wrong answers for this question; both options are equally appropriate, it just depends on what your priorities and situations are. But, if you are leaning more towards leveling-up your degree, Japan may offer some notable options.
According to the 2019 QS World University Ranking, there are 5 Japanese universities among the top 100 in the world, where they have proved to nurture leading academics through a world-class educational environment. However, not all of them have English programs.
No worries, we got you covered there! We will run you through some general guidelines on applying for admission to graduate schools in Japan and also list 5 of the Best Universities in Japan which offer international or English taught masters programs.
Application for Graduate Schools in Japan
The admission flow for Japanese graduate schools generally follows these steps: Application, Documents Screenings, Second Screening (Oral/Essay Exams) and Final Results.
To illustrate, here is a sample list of application period deadlines taken from Tokyo University and Waseda University.
You will also need to submit several copies of documents by post to the designated addresses or electronically through the web applications. The required documents for application vary for each university and its particular programs. However, these documents are generally mandatory in applying for graduate programs in Japan:
Curriculum Vitae/Resume
Essays (Statement of Purpose, Research Proposal, Plan after completion, etc.)
Academic Transcript(s)
Certificate of Graduation
A certification from an eligible English Language test (6.0+ IELTS, or 80+ TOEFL IBT are generally the minimum required score)
Reference Papers (Conference Papers, Academic Journals, Undergraduate Thesis)
Letter of Recommendation from a faculty member (Dean, Faculty Head, Supervisor) or superiors.
Last but not least, the application and/or examination fee.
**Certain degrees/programs might require you to submit a GMAT/GRE score.
Make sure to calculate the estimated date of arrivals for your documents as sending them by post may take time, especially if it's from abroad. Usually, the designated date is informed through the admission guides.

Graduate degrees in Japan typically favors a research focus, so it is also common to find a list of supervisors/professors in the corresponding faculty with their research focus so that you can contact them prior to submitting. This is important as it helps you develop your research plans and ensures a smooth sail ahead towards your graduate's degree.

Here is a sample that is taken from Keio's Economic Graduate Program:
Now that you know what you need for the requirements, let's move on to the list of universities.
Top Graduate Schools in Japan that have English Programs
*Listed no particular order.
Kyoto University
Kyoto University started off as a Japanese Imperial University in 1897. Currently, it is one of the leading Japanese institutes both domestically and internationally. The Times Higher Education 2019 Japanese University Ranking placed Kyoto University at the number one spot based on overall score. As of March 2019, Kyoto University has around 339,939 graduates with 10 of them being recipients of the Nobel Laureate award, and in 2018, a faculty member was awarded the Nobel prize in physiology or medicine.

The university offers 18 graduate schools with English Taught Graduate Degree programs available in 8 different fields. Commonly, they enroll students from either April for the spring semester and in October for the fall. However, one important thing to recognize is, Kyoto University is notoriously tight regarding their admissions; their English programs only accepts a small number of students, with 5-20 students per enrollment for each program.
Application period: Deadlines and test schedules vary by school, but the school year starts in April. It's best to consult with the school for the program you're interested in directly.
Tuition Fee: Graduate programs follows a flat rate of approximately 535,000 JPY/annum.
English Site: https://www.kyoto-u.ac.jp/en/
Tokyo Institute of Technology
If science and technology is more of your interest, Tokyo Institute of Technology (or more famously known as Tokyo Tech) must definitely be under your radar. As a research university, Tokyo Tech has transformed itself the Japanese highest standard in research through their cutting-edge research and technical innovations. Their graduates also enjoy this reputation in the job market from their extremely high employability.
Tokyo Tech offers international students the opportunity to pursue advanced degree through the International Graduate Program (IGP). IGP programs are divided into 4 categories: (A), (B) TokyoTech-RIKEN, (B) and (C), where they differ in the departments, laboratories and program focus.
To illustrate, the IGP-A is further expanded into 7 program-choices with an integrated doctoral program while the IGP-C is the usual Master's/Doctoral's degree program. Application period varies but commonly starts on August/September; the IGP-A admission is underway until the 10th of December.
Application deadline: December 10, 2019 (for the IGP-A admission)
Tuition Fee: Graduate programs follows a flat rate of approximately 635,000 JPY/annum.
English Site: https://www.titech.ac.jp/english/
Waseda University
Waseda is one of the two most popular private universities here in Japan. With around 2,400 English courses available and 779 partnership with leading global institutions, Waseda's global networks are something worth noting. They are particularly famous for their business programs which in 2018, which claimed the national top position in Japan. Alumni includes the famous writer, Haruki Murakami and CEO's from the famous global firms (Uniqlo, Sony, Nintendo, etc.)
They offer a vast selection of programs with 14 graduate schools and 1 professional MBA program to choose from. The famous Waseda Business School offers an international MBA and MSc in finance. They differ in admissions with other graduate schools as they require a GMAT/GRE score evaluation. Admission periods usually starts around September for Spring enrollments and April for Fall enrollments. Waseda also offers various scholarships in tuition reduction or yearly stipend provided by the university itself. Application period varies for each program but are generally opened in September and April.
Keio University
Here is the other counterpart: Keio is commonly compared side-by-side as Japan's best private university with Waseda. Their rivalries with Waseda are often discussed in various topics such as alumni rankings, popularity, and sports. According to a 2020 university ranking by the Asahi Shimbun, Keio ranks first in the number of CEO of companies listed with first section of the Tokyo Stock Exchange.
English graduate degrees are available in 9 separate graduate schools with different particular programs. Non-thesis track programs are also available in the Media & Governance school while their Media Design school focuses on practical experiences and real projects. Similarly, there are two enrollment periods with 2/3 application periods commonly in April or September. However be wary as each period doesn't stay open for long. Internal scholarships are also available in the form of pre-admission and merit or need-based scholarships for international students.
Application period: April / September yearly
Tuition Fee: Ranges from around 940,000 - 1,920,000 JPY annually.
English Site:https://www.keio.ac.jp/en/
Tokyo University
This list is incomplete without this particular university. Tokyo University IS the Japanese Harvard. Anecdotal sayings even go as far as "If Japanese parents want their children to be a winner in life, ensure that he/she gets into Todai." As of 2018, 17 Japanese Prime Ministers were once members of this prestigious university. They are ranked first in QS's Japanese University 2019 Rankings.
Tokyo University also offers various Master's programs across 10 different graduate schools with 1 professional Masters's course in its Public Policy program (GrasPP, MPP/IP). Application periods vary for each program from each school but the admission information for the graduate schools is all available here. The University of Tokyo also offers several scholarships for privately-funded international students.
Application deadline: December 25, 2019 (for the Masters program)
Tuition Fee: Graduate programs follows a flat rate of approximately 535,000 JPY/annum.
English Site: https://www.u-tokyo.ac.jp/en/index.html
Word of Advice for Graduate School applicants in Japan
We were able to reach out to Adhika Utama (Dhika), an alumnus from the Graduate School of Energy Science, who is currently working in a renewable energy firm here in Japan about getting into Kyoto University.
"Scouting your preferred field of research interest before even getting yourself admitted is vital as Japanese university tends to heavily focus on research. I made sure I contacted the right professor to gain insights about the laboratories and my own research plan. Fortunately, he was really open and supportive and even assisted me in getting me accepted to the JAICA scholarship."
Dhika highlighted how it is crucial for graduate students to plan out what their goals are in their pursuit of a Master's degree, even long before they are admitted as a student.
He also mentioned other supporting factors, "I submitted an international level conference paper I did back when I was an undergraduate in the application, I believed it assisted me in getting admitted."
Another student we reached out to is Kongleaphy Keam (Phy) from Cambodia, currently a 2nd-year graduate student in the MPP/IP program at GrasPP. He shared several insights from his journey when applying to Tokyo University. When asked about his experiences in studying, he stated:
"What I liked the most is at the University of Tokyo, GraSPP in particular, is that all the students are brilliant and high-profile. Besides excellent professors, when you are studying with students with high potentials, you will learn a lot from each other. All the students in my program are diverse in background, and each of them are experts in their fields. So, every time we have an in-class discussion or do group assignments, we always come up with and share a lot of innovative and interesting ideas."
He then recounted how the application steps were pretty general, from the online applications, documents submissions and interviews. However, he also emphasized several important points in applying as a graduate student to Tokyo University:
"The most important part is your Statement of Purpose. I think most importantly, you need to have a CLEAR goal. What are your plans while studying and after graduation? Make those plans concrete and feasible. Don't just promise anything if you cannot do them for real. What makes you unique? Why should they choose you instead of others? Here, you have to be genuine. Try to express yourself with concrete examples, not just saying them with any proves."
In the end, he concluded how formulating out clear and concrete goals are important to not only convince the university in admitting yourself, but will also serve as a guideline and reminders for yourself in achieving it in the future.
---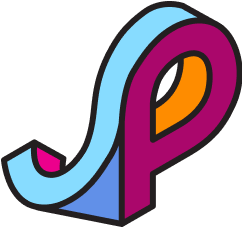 JPort Student Support Team
We create Borderless Japan
Not a JPort user yet? Start today for free.
On JPort Journal,
Ask Senpais about 就活 on the forum
Watch & Read Contents made by Senpais & JPort
Participate on JPort's events
On JPort Match,
Connect with HR of companies in Japan on JPort Match